Tip: Activate javascript to be able to use all functions of our website
KfW Development Bank adopts Principles for Digital Development
News from 2019-08-27 / KfW Development Bank
Guidelines for the responsible use of digital applications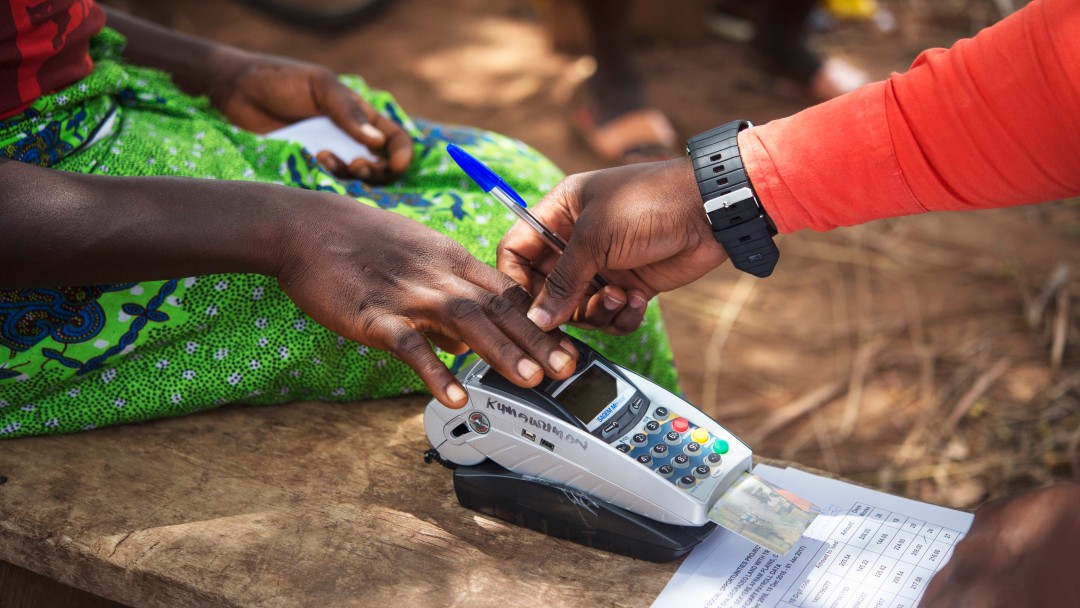 Digital technologies are seen as the key to future development cooperation – and KfW wants to harness this potential. Digital applications can help make projects more efficient and reach more people.
This is why KfW recently signed the Principles for Digital Development. These nine guidelines from the Digital Impact Alliance (DIAL), a member of the UN Foundation, help to make more efficient, effective and sustainable use of digital technologies in development cooperation projects. They include, among others, Design With the User principle, which aims for digital applications to be designed in partnership with potential users. Another primary focus is the Understand the Existing Ecosystem principle. The special structures and needs of each country must be taken into account if projects are to be meaningful. Prof. Dr Joachim Nagel, KfW Executive Board Member, is convinced of the principles' merits. "The Principles for Digital Development will help us to ask the right questions and integrate digital technologies responsibly into our projects.".
In addition, the Principles for Digital Development strive for committed dialogue between various development organisations. Besides KfW, more than 100 other institutions have endorsed the Principles for Digital Development.
KfW Development Bank already has over 120 digital-related projects in its portfolio. Due to the diversity of digital technologies, these projects span different sectors and regions of the world. For example, KfW Development Bank is supporting the e-zwich digital payment system in Ghana, which facilitates secure and cost-effective financial transactions with the help of a cash card and a fingerprint scanner. Another example is a smartphone app, which is used to remotely monitor progress on small-scale infrastructure projects – for example, as part of the Northern Afghanistan Stabilisation Programme.
Whether it is used for a more secure payment system in Ghana or to establish decentralised project monitoring in unsafe areas such as Afghanistan or in other parts of the world, digitalisation has a wide-ranging series of effects and will continue to be strongly supported by KfW Development Bank in the future.