Tip: Activate javascript to be able to use all functions of our website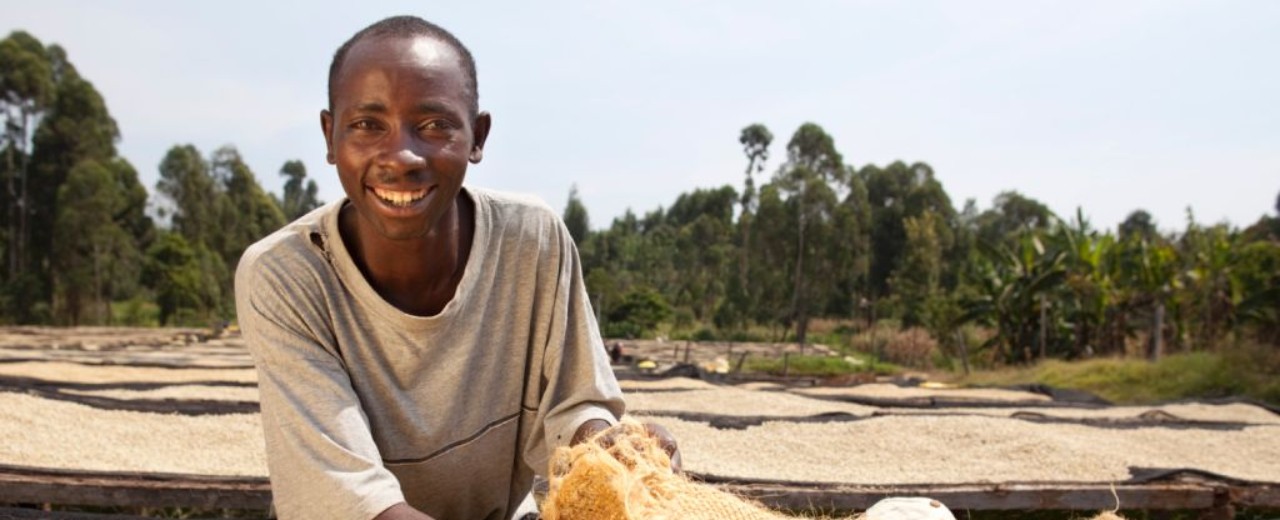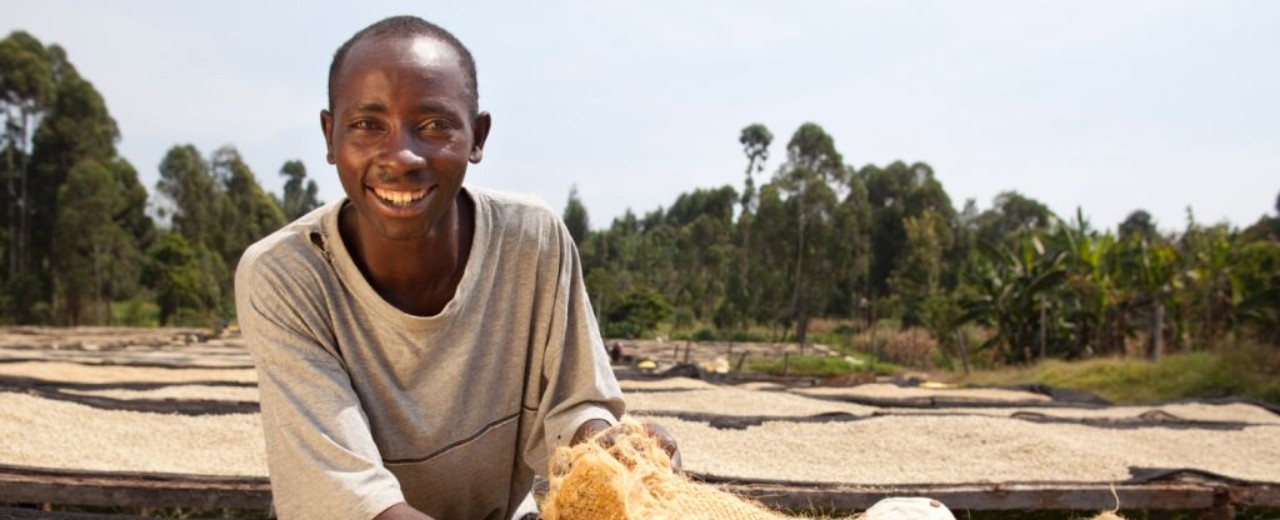 African Union
Cross-border trade as a development opportunity
The African Union (AU), successor to the Organization of African Unity (OAU) since 2002, is the association of all 54 African states (except for Morocco). It is based in Addis Ababa, the capital of Ethiopia. The stated goal of the AU is to shape the future of the African continent by promoting political and economic development and supporting peace processes. On behalf of the German federal government, KfW Development Bank supports the AU in the priority areas of peace and security, regional economic integration and good governance. Additional measures financed are carried out in the sectors of education and employment promotion as well as agriculture and drought insurance.
The African Union (AU) has made education a top priority in its "Agenda 2063". Promoting high-quality teaching and research at universities is a top priority, as qualified specialists with practice-oriented skills are urgently needed all over the continent. In addition, the availability of practically skilled workers, who possess the skills that the private sector needs, are a bottleneck in most African countries. The African Union has therefore prioritized skills development in its "Continental TVET Strategy".
KfW, on behalf of the German Federal Ministry for Economic Cooperation and Development (BMZ), is supporting the AU's efforts in the fields of university education and practical skills development through two projects: First, the Pan-African University is being created as an AU network university. It consists of a scientific network and five centers of excellence in different subject areas, located in various African countries. KfW Development Bank is supporting the setting up of PAUWES, a center for the water and energy sciences in Tlemcen in Algeria. Moreover, KfW is supporting the AU and its implementing agency NEPAD in the setting up of the "Skills Initiative for Africa". A financing facility for skills development will make available funding for practically relevant, innovative and sustainable skills development initiatives by public and private institutions in AU member countries.
The German federal government assists the African Union in its efforts to promote economic development in the member states. Financial cooperation in this priority area provides support for the preparation of cross-border infrastructure projects and allocates grants for the development of geothermal projects.
Preparation Facility for Infrastructure Projects
The project preparatory fund NEPAD-IPPF (Infrastructure Project Preparation Facility) was established in 2004 to pave the way for rapid implementation of cross-border infrastructure projects in Africa. Through the preparation of feasibility studies, the implementation of tender procedures and through workshops and capacity building, the fund assists African governments and regional organizations in closing the gap between project idea and implementation, particularly in the areas of electricity and water supply, transport, information and communication technologies. This facilitates the mobilization of public and private investors.
The Multi-Donor Trust Fund is managed by the African Development Bank (AfDB) on behalf of the "New Partnership for Africa's Development" (NEPAD) and receives funding from the German federal government amongst other donors. Since the fund was established, financial support for over 60 preparatory measures was pledged; over half of them have been completed so far. Moreover, financing for around a quarter of the high-volume cross-border infrastructure projects has already been secured.
Risk Mitigation for Geothermal Projects
Electricity shortages impede economic and social development in all countries of Eastern Africa. At the same time, countries along the Great Rift Valley in Eastern Africa boast a geothermal potential of more than 15,000 megawatts (MW). However, the risks and costs associated with exploring and utilising geothermal energy prevent the exploitation of this energy resource. Eastern African countries would like to overcome these hurdles by adopting a regional approach. In June 2009, Energy Ministers from eleven Great Rift Valley countries signed the Addis Ababa Declaration on Geothermal Energy. In this document they engaged the African Union Commission (AUC) with formulating a strategy for regional cooperation in utilising geothermal potential in Eastern Africa.
Together with the African Union, and supported with funding from the German Federal Ministry for Economic Cooperation and Development (BMZ), the EU-ITF and the UK's Department for International Development (DFID), KfW set up a regional facility to support the development of geothermal energy in Eastern Africa. The African Union Commission plays a key role in implementing this facility and is a liaison partner for the countries of Eastern Africa in issues related to geothermal energy.
Project information - Energy supply(PDF, 158 KB, non-accessible)
Many of the predominantly agrarian member states of the African Union are facing severe climatic risks which can undermine their agricultural activities. As a consequence, people in rural areas often have low and volatile incomes, productivity is limited and price levels fluctuate. The previous ad hoc character of crisis and catastrophe management in some countries has proved inefficient. In order to meet these challenges, KfW Development Bank on behalf of the German federal government promotes regional initiatives aiming at the development and implementation of risk management strategies. The volume of the two projects financed amounts to around 100 million euros.
Platform for Agricultural Risk Management (PARM)
A visible outcome of G8 and G20 discussions on food security and agricultural growth is the Platform for Agricultural Risk Management (PARM), agreed in 2013. The multi-donor partnership's objective is to achieve sustainable agricultural growth, food security and improved livelihoods of rural and poor agricultural households. PARM aims to strengthen agricultural risk management in developing countries by supporting them in integrating adequate strategies into their policies and in implementing those strategies. So far this is done in nine pilot countries. Moreover, PARM contributes to an exchange of knowledge among countries.
On behalf of the German federal government, KfW Development Bank promotes the implementation of the PARM process in member states of the New Partnership for Africa's Development (NEPAD). The aim of the project financed by German financial cooperation is to successfully implement pilot projects that put into practice the risk management instruments identified by PARM. In this way, replicable models for potential further funding by donors and member states can be designed. Within the project, KfW finances pilot infrastructure measures as well as accompanying advisory measures.
African Risk Capacity (ARC) - Insurance against extreme weather events
In the course of climate change, Africa will see an increase not only in frequency of extreme weather events but also in their intensity. With the aim of strengthening the affected countries' resilience to extreme weather events such as droughts and tropical cyclones and reducing their dependence on international relief aid, German financial cooperation substantially supported the setting up of an innovative risk management instrument for the member states of the African Union: the African Risk Capacity (ARC). Until now, ARC offers African countries an insurance against drought. Insurance products covering the risks arising from tropical cyclones and floods are expected to follow.
To be eligible, countries have to draft clearly defined emergency aid plans which outline the envisaged use of insurance payments in the event of disaster. Rural populations often suffer most from droughts and consequential damages. It usually takes several months for international relief aid to reach drought stricken areas. The supplies of affected farmers and their families are used up significantly quicker, which forces them to destroy their livestock and sell their property. The drought insurance enables countries to effectively bridge the critical first months of drought until the international relief aid arrives. The insured event of drought is determined by means of satellite surveillance data. By combining this parametric insurance approach with ex ante emergency planning and early warning elements, ARC contributes not only to optimizing the countries disaster preparedness, but also facilitates the rapid deployment of resources which are crucial for the implementation of emergency measures for the population affected. Insurance payments can be invested for instance in food assistance or animal feed.
ARC is part of the "InsuResilience" initiative launched under the German G7 presidency that seeks to achieve a sound climate risk management for developing countries. The objective of the initiative is to protect 400 million people from climate risks until 2020. ARC will make a significant contribution by indirectly securing up to 150 million people.