Tip: Activate javascript to be able to use all functions of our website
News from 2021-04-16 / KfW Development Bank
Support for Ecuadorian entrepreneurs in the agricultural sector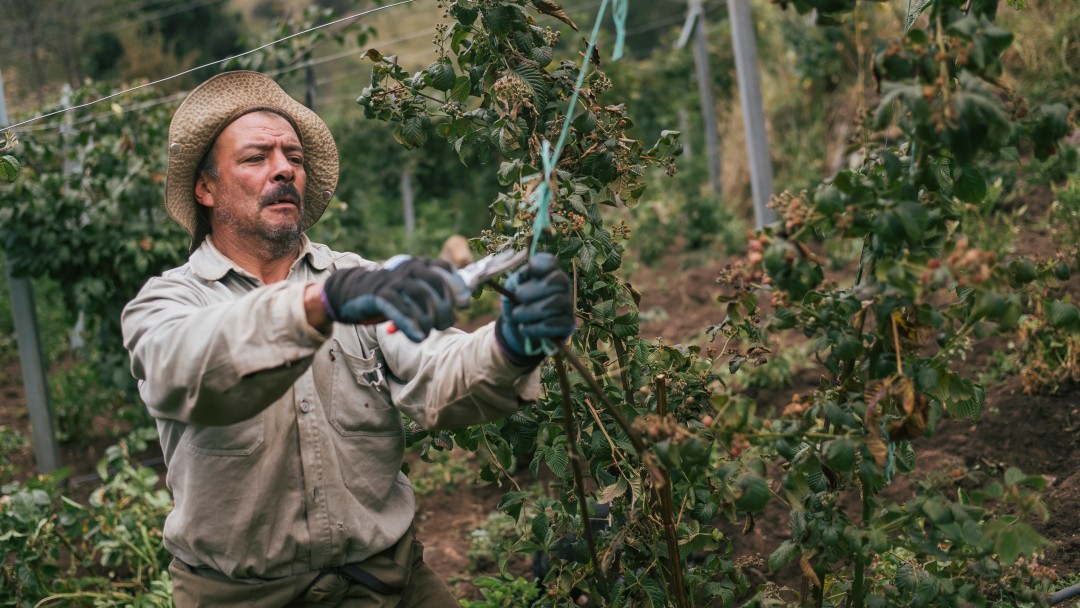 Coffee is an important product for Ecuador's economy.
On 15 April, Corporacion Financiera Nacional (CFN B.P.), Ecuador's largest development bank, and KfW Entwicklungsbank signed a loan agreement for EUR 20.5 million. The funds from the German Federal Ministry for Economic Cooperation and Development (BMZ) will be used to promote sustainably operating small and medium-sized enterprises in the agricultural sector. On the one hand, with COVID-19 liquidity support and, on the other, with long-term support for certified enterprises. This is not only about viable business concepts and the provision of credit, but also about the preservation of biodiversity and the sustainable use of natural resources.
Currently, Ecuador is in a deep social and economic crisis - after thousands of COVID-19 deaths in 2020, the country is in a third wave and the economy shrank by almost eight percent last year. This also affects enterprises in agriculture, livestock, forestry and fisheries - they are the target group of the "Green Recovery Programme". In particular, support is to be given to small and medium-sized enterprises whose business practices are already certified by a recognised national or international label, or to those enterprises that want to convert their production from traditional to certified or organic.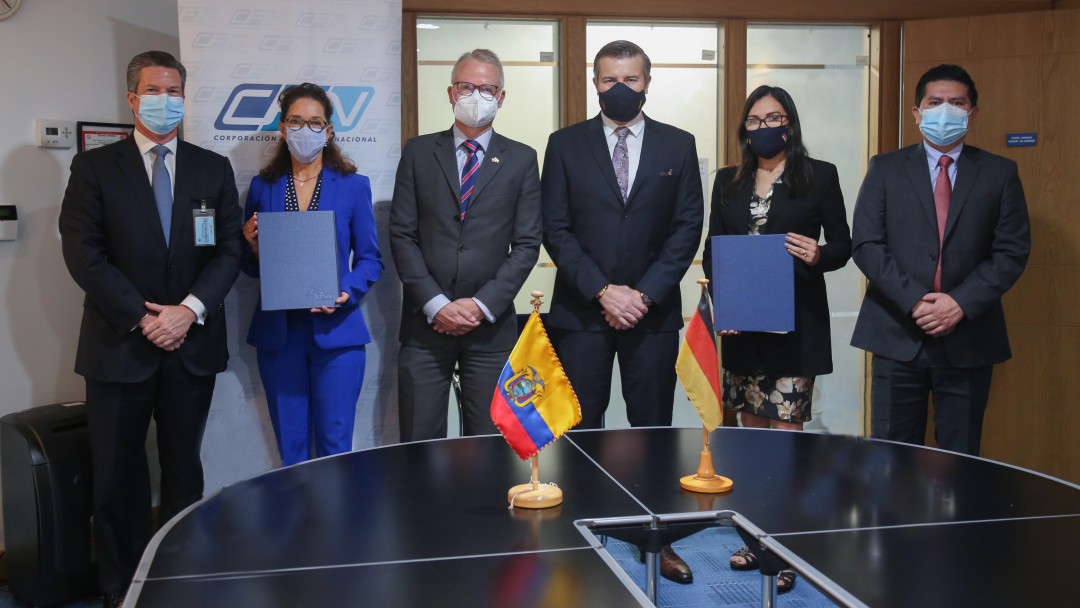 After signing the contract in Quito.
Eduardo González, General Manager of CFN, said: "We are very pleased to have achieved major milestones in addressing the most challenging times of our economy through cooperation with other development banks. This gives reason to believe that CFN's success is the success of the entire country. We strongly believe that agriculture is the greatest asset in Ecuador. Therefore, we will continue to support those who create new jobs, develop their businesses and encourage them to pursue their goals with transparency, discipline and commitment."
German Ambassador Philipp Schauer mentioned, "This new project shows the close cooperation between Ecuador and Germany and the support of the German government in the health and economic crisis caused by COVID 19."
The Head of Department at KfW, Claudia Arce, confirmed: "We are very pleased about this new cooperation with CFN. As development banks, we have similar goals and want to sustainably support the Ecuadorian economy."