Tip: Activate javascript to be able to use all functions of our website
News from 2022-10-24 / KfW Development Bank
On the way to Georgia's energy independence
KfW supports energy sector reform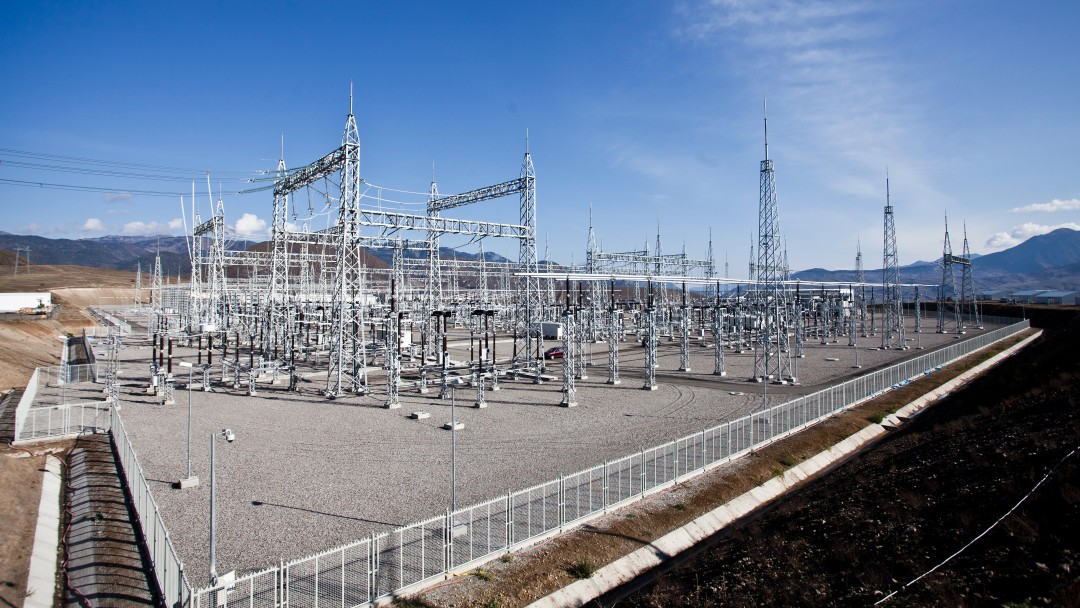 Electricity substation in Georgia.
On behalf of the German Federal Ministry for Economic Cooperation and Development (BMZ), KfW has signed a loan agreement in the amount of EUR 27 million for the fifth phase of the energy sector reform programme in Georgia.
The aim of the funding is to transform the energy sector from a post-Soviet system to a transparent electricity market based on market and competition principles, following the EU model. Another component is the promotion of energy efficiency, especially in the building sector, which is responsible for over 40% of the energy consumption. German support is aimed in particular at implementing Georgia's climate targets (Nationally Determined Contributions, NDCs) and paving the way to climate neutrality. Last but not least, it is also about the country's energy independence from its neighbour Russia.
The disbursement of funds to the Georgian state budget takes place in different phases annually after the fulfilment of concrete reform measures. This financing instrument, the so-called "Policy Based Lending (PBL)", serves to promote (sectoral) political reforms that noticeably improve the framework conditions for sustainable development in the partner countries.
During the current phase, the contribution to energy security was a particular focus in view of the war in Ukraine. Since 2008, Russia has occupied 20% of Georgian territory with South Ossetia and Abkhazia. At the same time, Georgia is striving to accelerate its rapprochement with the EU. KfW is supporting the country in achieving energy independence through comprehensive reforms and preparing for integration into the European electricity market. The reforms also send a strong signal for investments in renewable energies.
In the first four phases of the project, almost EUR 200 million have already been disbursed since 2018. The project is implemented in close cooperation with the Agence Française de Développement (AFD) and the European Union (EU). Following the sixth and final phase of the current reform programme, further reform financing is planned as transformative climate financing. The Georgian Green Deal, named after the European Green Deal, is currently being prepared with the Georgian partners as well as the AFD and the EU and is to include further climate-relevant topics, such as the improvement of air quality or the promotion of green hydrogen.