Tip: Activate javascript to be able to use all functions of our website
News from 2022-08-04 / KfW Development Bank
KfW Development Bank promotes African technology companies
EUR 45 million for Partech Africa II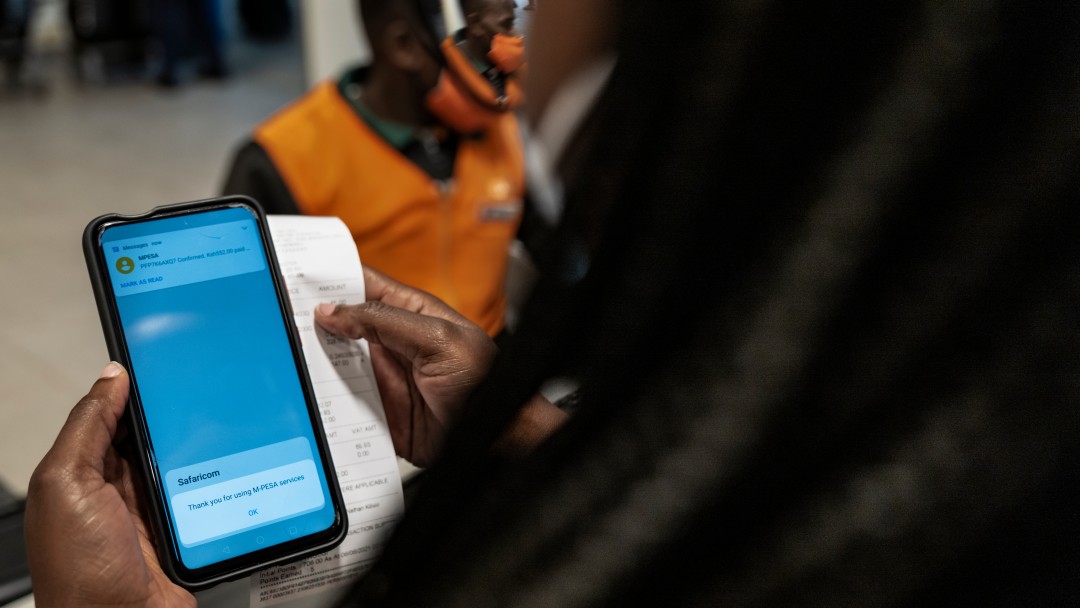 Digital payment - a matter of course in many African supermarkets.
Africa has great potential: a wealth of resources, entrepreneurial spirit, innovative strength, and cultural diversity. The population is young: 40% are younger than 15, and they are digital and tech-savvy. In many African university cities, a start-up scene is developing there that often lacks seed capital. This is where Partech Africa comes in - a fund that was launched in 2018 and for which KfW Development Bank is now providing EUR 45 million for a second phase - "Partech Africa II" - on behalf of the German Federal Ministry for Economic Cooperation and Development (BMZ).
KfW is thus a strategic investor for the fund and is strengthening its support for technology-based innovation in Africa. With this second fund, Partech Africa will further expand its successful strategy of identifying and supporting the next generation of market leaders on the continent. Technology companies in all sectors, from seed to early growth, can receive seed capital ranging from $1 million to $15 million.
Since 2018, Partech Africa I invested in 16 companies across nine countries. The fund's portfolio includes leading companies such as TradeDepot, the largest B2B marketplace for FMCG in Nigeria; Yoco, the largest point-of-sales network for SMEs in Africa; Wave, the customer-centric mobile money provider from Senegal; and Reliance Health, the digital insurance provider in Nigeria.
"KfW is proud to be the anchor investor of Partech Africa Fund II. We share the strategy of supporting technology entrepreneurs driving digital innovation in Africa while fostering the development of the African VC ecosystem," said Stephanie Lindemann-Kohrs, Head of Equity Finance at KfW Development Bank.
The fund will capitalize on the great opportunities offered by the world's fastest growing technology market: With a total of $5.2 billion raised by 640 startups in 681 rounds of capital, the African venture capital investment market has grown 3.6-fold through 2021 and shows no signs of slowing down, according to the Partech Africa Tech Venture Capital Report.