Tip: Activate javascript to be able to use all functions of our website
News from 2022-01-20 / KfW Development Bank
European perspectives: Serbia on its way to the EU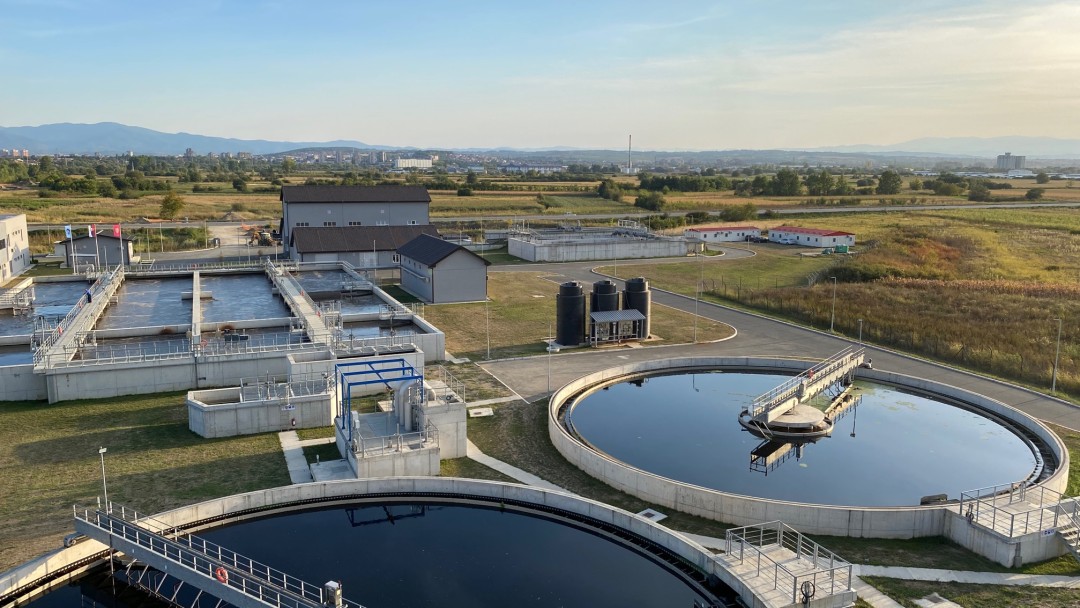 Environmentally and climate-friendly wastewater disposal: two modern wastewater treatment plants fulfilling EU standards recently went into operation.
Serbia and the European Union have been in negotiations on EU accession since 2014. KfW promotes the country's advancement with a focus on the topics of urban development, energy/environment and employment.
With 7 million inhabitants, Serbia is the largest of the states that emerged from Yugoslavia, which was dissolved in 1991. Two of these countries have already become members of the EU, Slovenia (2004) and Croatia (2013). In addition to Serbia, Northern Macedonia and Montenegro have also been official candidates for membership for several years.
Germany is Serbia's most important trading partner, both for exports and imports. Due to its size and its political and economic importance for this region, Serbia plays a central role in German development cooperation in Southeast Europe. Accordingly, KfW is intensively involved in the country on behalf of the Federal Ministry for Economic Cooperation and Development (BMZ). Development cooperation with Serbia began in 2000, and KfW provided more than EUR 2 billion in funding until 2020. With the prospect of accession, KfW's cooperation with the EU is also expanding. Both are already working together in Serbia on 18 projects with a total investment of EUR 42 million, and projects with a volume of a further EUR 80 million are in the pipeline.
KfW's commitment will continue to grow in the future. Adding up ongoing and firmly planned projects, the German Federal Government has currently committed around EUR 1.4 billion in Financial Cooperation with Serbia: EUR 700 million for energy and the environment, EUR 340 million for growth and employment and EUR 330 million for urban development. All investments are aimed at sustainable economic and ecological development and improving the living conditions of the Serbian population. They help the country to move closer to EU standards, which are a prerequisite for EU membership.
"We want to be the leading country in the region in the areas of energy efficiency, energy transition and green agenda," said Deputy Prime Minister and Energy Minister Zorana Mihajlović in autumn 2021 during a visit to a district heating power plant in Mali Zvornik, "KfW is an important partner in this". The small town on the Bosnian border is home to one of two woodchip-fuelled cogeneration plants that KfW is financing with a low-interest loan and grants. Switzerland is also supporting the project with a mandate to KfW. These are the first larger biomass power plants in the Serbian district heating sector, which supplies a quarter of the population. Until now, almost exclusively fossil fuels have been used for heat production. Two more biomass CHP plants will be connected to the grid in 2022 and 2023.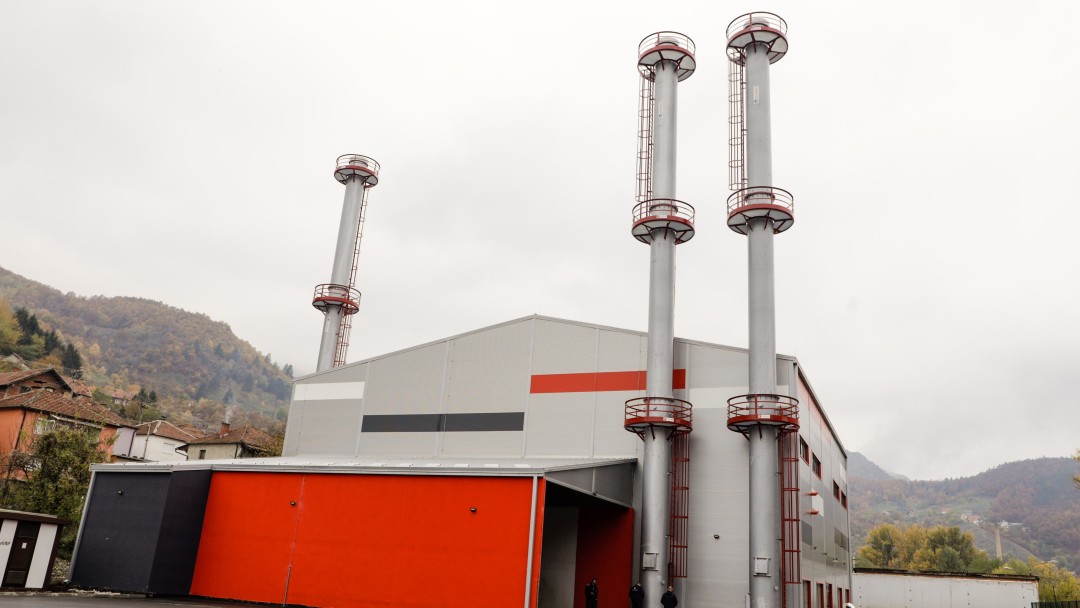 The district heating plant in Priboj / Western Serbia is fired with certified biomass from wood chips - a flagship project of German-Serbian cooperation.
As to the use of renewable energy, there is a great deal of catching up to do for the country. Only 1% of Serbia's electricity comes from the sun and the wind. In the past, hydropower played a major role, also with the support of KfW. In the meantime, the focus in the expansion of renewable energies is on wind and sun - a construction contract for a 66 MW wind farm near the city of Kostolac, which was previously dominated by coal-fired power plants, is to be signed at the beginning of 2022. In addition to green electricity, the construction of new transmission lines and the energy-efficient renovation of buildings are important pillars for a path towards an energy transition. The "Strategic Cooperation on Climate Action" signed by Serbia and Germany in autumn 2021 will "further improve relations between the two countries", says Dr Klaus Müller, Head of Department at KfW, highlighting that thanks to the projects co-financed by KfW, "450,000 tonnes of carbon dioxide per year less will be released into the atmosphere in the energy sector alone".
KfW has already reached about 25% of the population with projects to foster sustainable and climate-friendly urban development. The handling of waste and wastewater is still in a poor state in Serbia. Rubbish mostly ends up on unsecured dumps, barely more than half of the households are connected to the sewage system, and only 13% of the wastewater is treated. KfW-supported projects have improved the water supply in 20 cities by using water more efficiently and reducing pipe losses. Sewage treatment plants have been built that operate in compliance with EU standards. KfW is therefore giving priority to environmentally and climate-friendly wastewater and solid waste management in the coming years. Two wastewater treatment plants complying with EU standards were already put into operation last year, and more will follow in the coming years. In three regions, waste disposal is to be expanded in line with EU standards and elements of a circular economy are to be promoted.
The third focus of development cooperation with Serbia is the promotion of sustainable economic growth and secure employment. Serbia is one of the poorest countries in Europe, with around a quarter of the population living below the poverty line and a high unemployment rate. To improve the situation, KfW grants loans to micro, small and medium-sized enterprises (MSMEs) through local commercial banks. So far, more than 80,000 enterprises have benefited from this. KfW has also been supporting start-ups since last year through a loan guarantee facility provided by the Serbian Entrepreneurship Foundation, which was established specifically for this purpose, and is improving vocational training through the Regional Challenge Fund in cooperation with the Association of Chambers of Commerce and Industry in the Western Balkans region and, in future, also with the Serbian Ministry of Education. This support takes on particular importance in light of the Corona pandemic, which has hit micro-enterprises and the many people in precarious employment conditions especially hard.
For the past year and a half, Rüdiger Hartmann has represented KfW as Head of the Belgrade Office in Serbia. He says: "We are in the middle of Europe here. There is no alternative to closer cooperation between the EU and Serbia. I personally enjoy working for this rapprochement every day."