Tip: Activate javascript to be able to use all functions of our website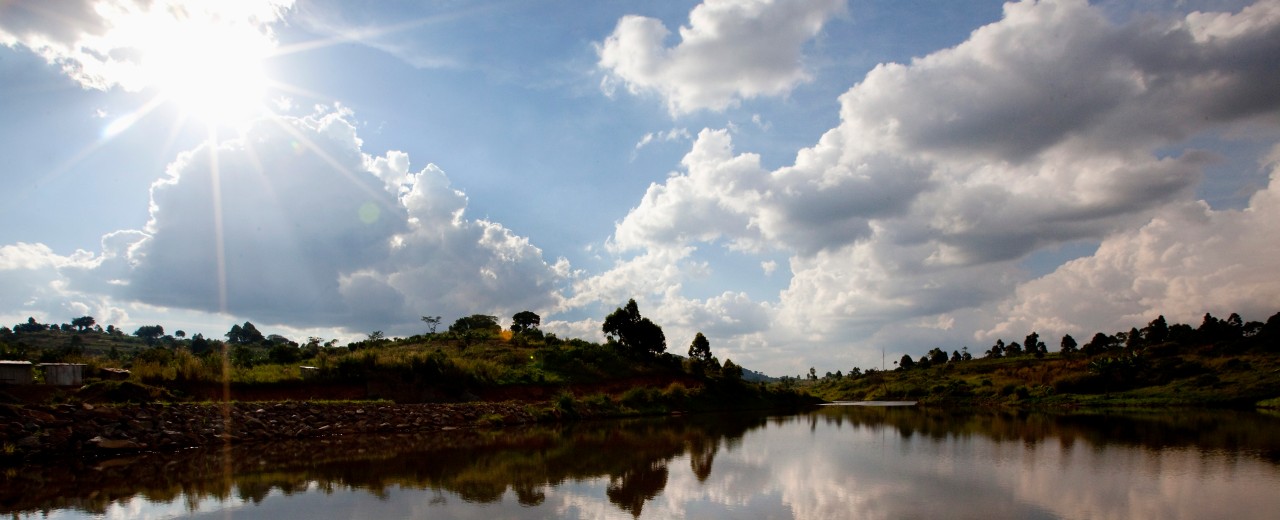 Environment and sustainability
Focus of funding and promotional activity
Water shortage, loss of biodiversity, demographic explosion, dwindling resources and climate change: these challenges all make it urgently necessary to forge tighter links between economic and ecological matters in the interests of sustainable development. KfW Development Bank is committed to the concept of sustainability, an economic system that safeguards the livelihood and quality of life for the coming generations, too. This is why KfW considers the promotion of ecologically sound, socially just and economically robust developments in partner countries to be its core task, and to drive change forward through "green growth".
Developing sustainable economic structures in developing and emerging economies is one of KfW's important business objectives and part of its sustainability management system. The bank defined this position in its sustainability principles that apply in general for all KfW business areas and subsidiary companies. They are detailed in specific guidelines and apply throughout the KfW organisation as well as for all projects and investments. This way KfW guarantees a sustainable approach for all funded projects worldwide and avoids risks for people and the environment.
The projects and programmes of KfW Development Bank help people in partner countries gain access to clean drinking water and sufficient food. They improve the standards of medical care, education, social security and access to sustainable energy. What is more, they offer solutions for climate change, resource shortages and threats to biodiversity all whilst increasing use of land and resources in view of rising population numbers. This is all only possible with radical change in economic and social structures.
To drive this change forward towards a "green economy", it is also important to spread the use of eco-friendly technologies in partner countries. In this context, KfW provides effective, efficient and targeted solutions with its projects that meet sustainability criteria and with its specific development approaches.
Sustainability Guideline of KfW Development Bank(PDF, 377 KB, non-accessible)
Environmental and social impacts as well as sustainability are key principles for the promotion and development activity at KfW Development Bank. The sustainability guidelines are compulsory and embedded into the processes of the entire business area. These guidelines form the basis for the integrated environmental, climate and social impact assessment (ESIA) that every new project and follow-up project of the development bank is subject to, depending on the risk category.
Generally speaking, KfW Development Bank only promotes projects that do not have a negative impact on the environment, the climate and social issues at all, or only to a justifiable extent. Projects and programmes that are likely to have unacceptable effects are already ruled out during the early planning phase.
Against a background of rising climate risks and the growing number of ways to reduce greenhouse gas emissions, KfW supplemented its existing ESIA guidelines with a systematic climate change assessment. This examines whether flooding, lengthy droughts or other impacts of climate change could jeopardise a project. Positive impacts of a project with regard to cutting down on CO2 emissions for the benefit of our climate can also be optimised in the planning phase.
Disclosure of E&S information
As by disclosure requirements of the GCF, KfW, being an accredited entity, publishes environmental and social reports of projects under consideration for financing by the GCF in advance of a financing decision.
Inquiries:
Project/ Program
Date of publication
Category (A, B, I-1, I-2)
Country/ Region
Documents
Blue Action Fund (BAF): GCF Ecosystem Based Adaptation Programme in the Western Indian Ocean
08.10.2019
I-2
Western Indian Ocean (Madagascar, Mozambique, South Africa, Tanzania)
Environmental & Social Management System (ESMS)



English

(PDF, 1 MB, non-accessible)




French

(PDF, 2 MB, non-accessible)




Portuguese

(PDF, 1 MB, non-accessible)



Simiyu Climate Resilience
22.06.2016

updated on: 22.01.2017
A
Tanzania
Environmental and Social Impact Assessment (ESIA)


English

(PDF, 16 MB, non-accessible)





ESIA Appendices 1&2

(PDF, 3 MB, non-accessible)



Updated Environmental and Social Impact Assessment (ESIA)


English

(PDF, 2 MB, non-accessible)





Updated Resettlement Policy Framework (RPF)


English

(PDF, 7 MB, non-accessible)



Updated Stakeholder Engagement Plan (SEP)


English

(PDF, 7 MB, non-accessible)



ESIA Executive Summary


Swahili

(PDF, 1 MB, non-accessible)

11.11.2016
B
Tanzania
Stakeholder Engagement Plan for Climate Smart Agriculture


English

(PDF, 751 KB, non-accessible)



Disclaimer:
The environmental and social documents published above have been produced by the project implementing entity or consultants, and KfW makes them available for information purposes without any comment or implied endorsement. Any views expressed or statements made in the environmental and social reports do not necessarily reflect the views or opinions of KfW.. These reports were not prepared with a view or for the need, purpose or requirement of any third party and particularly with no advisory duty for any third party. The reader should not rely on any such report without own assessment and KfW rejects any liability in connection with these reports to the fullest extent permitted by law, limited only to acts of willful misconduct by KfW or gross negligent acts by KfW, for any wrong information contained therein or any omissions in the disclosed documents. Details of a project may change following disclosure.