Tip: Activate javascript to be able to use all functions of our website
Crises and conflicts driving hunger
News from 2018-10-16 / KfW Development Bank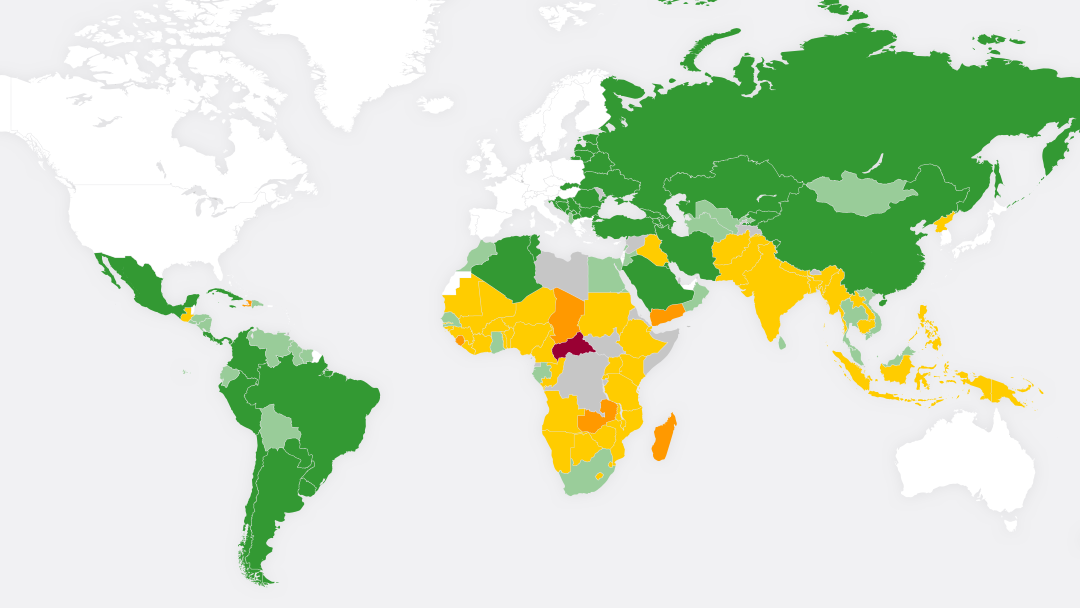 Global hunger levels are back on the rise after several years on a downward trend. That is the conclusion of the 2018 Global Hunger Index, which the Welthungerhilfe Foundation (WHH) and KfW met in Berlin to discuss in mid-October. Politicians and experts pointed to methods of ensuring a reliable food supply during a panel discussion held at the European School of Management and Technology.
"When people leave their homelands, they are not doing so voluntarily – they have a reason," stressed KfW department head Barbara Schnell at the presentation of the Global Hunger Index in Berlin. Hunger stemming from conflict, displacement or climate change is considered the most important cause of forced migration. Sub-Saharan Africa and South Asia are the regions worst afflicted by hunger. In 51 countries, the situation is classified as "serious" or "alarming", with the Central African Republic even ranked as "extremely alarming". Those are the results from this year's Global Hunger Index, which is calculated using four indicators: undernourishment, child mortality, child stunting (impaired growth) and child wasting. The current trend is grounds for concern that it will not be possible to achieve the goal set by the international community of eliminating hunger by 2030.
"In addition to the very important support for refugees and the countries hosting them, we must not forget to tackle the underlying root causes such as hunger," Schnell warned. KfW is attempting a "balancing act between short-term and long-term support," she added. She cited aid to Syrian refugees in Jordan as an example of the development bank's commitment. Around the world, KfW is currently financing 115 projects in 28 countries to the tune of EUR 3.5 billion in order to alleviate causes of displacement and support refugees.
Bärbel Dieckmann, the President of Welthungerhilfe and former mayor of Bonn, appealed "to those in positions of political responsibility to motivate the international community even more decisively to resolve conflicts." At present, 821 million people around the world are going hungry – the worst outcome for the last ten years, as Dieckmann made sure to highlight.
"Make hunger a top priority"
Klaus von Grebner, who assisted with the preparation of the Global Hunger Index as a senior advisor, struck a hopeful note, stating that "there are tried-and-tested strategies and approaches for quickly combating hunger." Angola, Rwanda and Ethiopia have shown that it is possible to significantly improve the food situation within a short space of time, he argued. "Let's make hunger a top priority," von Grebner recommended, adding that setting up an office at the highest level of government to coordinate all national efforts has proven successful.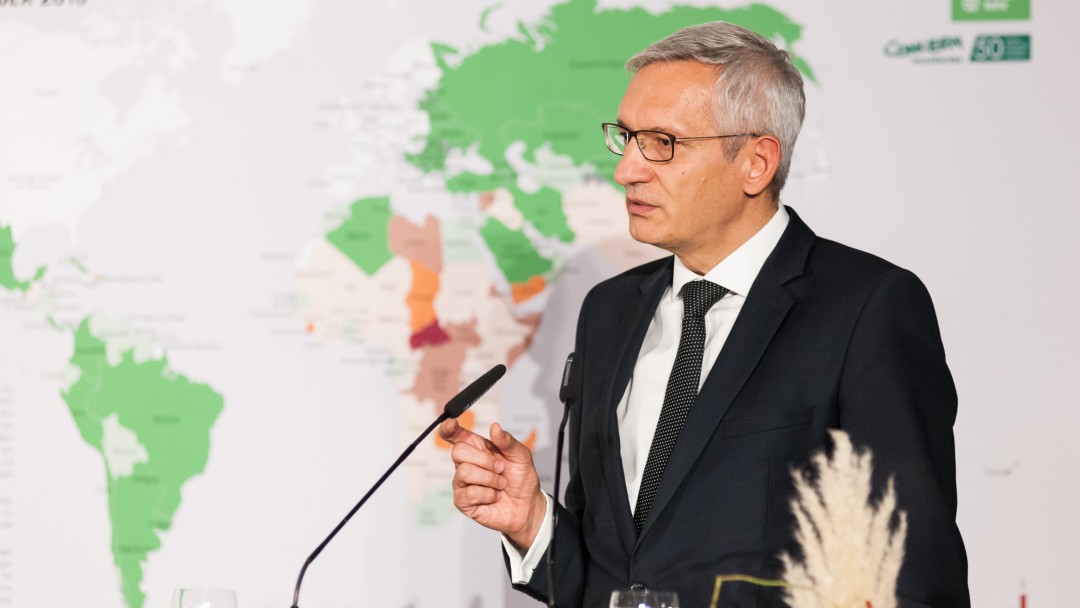 State Secretary Martin Jäger (BMZ): Germany is one of the most active donors internationally in the fight against hunger.
State Secretary Martin Jäger from the German Federal Ministry for Economic Cooperation and Development (BMZ) praised the Global Hunger Index as a "highly important resource". He further noted that official development cooperation could not be effective enough on its own without non-governmental organisations like WHH. Jäger went on to emphasise that Germany is one of the most active donors internationally in the fight against hunger, with 20% of the BMZ's budget dedicated to food security and rural development; for instance, in the form of the One World – No Hunger special initiative.
Perseverance
In the ensuing panel discussion, the Vice-President of the German Bundestag, Claudia Roth, called for greater policy coherence in the quest against hunger. BMZ division chief Stefan Schmitz acknowledged opportunities for improvement. He stressed that there are no "quick wins" when it comes to rural development and that perseverance is needed.
"Hunger is not a natural disaster but a political problem," said Laura Hammond, a professor of development studies at SOAS University of London. She underlined the ability of refugees to help themselves, observing that "refugees are not sitting around passively waiting for help." Development policy must take this into account and build on the resilience of refugees, she contended.
Political will needed
Sawsan Aruri, Deputy Director of KfW's office in Amman, brought the situation in Jordan to the fore. The country has taken in millions of refugees in recent decades; largely Palestinians to begin with and now Syrians. At the same time, Aruri added, Jordan is the second water-poorest country in the world and its limited water resources are now shared with the refugees. KfW is investing 70% of its Jordan budget in the water supply of refugees and communities hosting them. The construction and expansion of schools is another key focus area.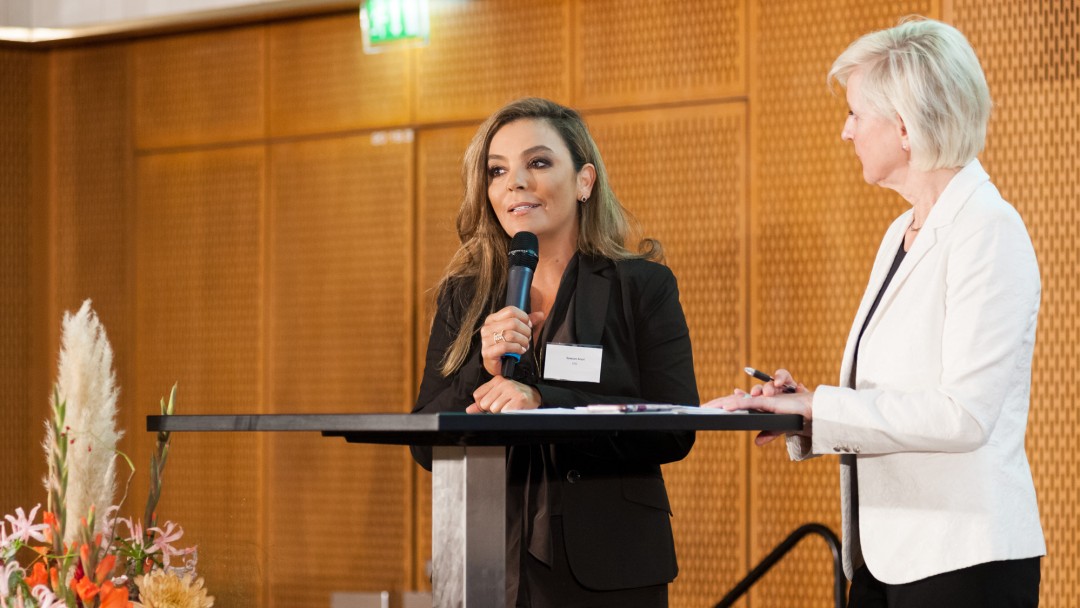 During an interview, Sawsan Aruri (Deputy Director of KfW's Jordan Office) highlights the challenges in supplying resources to refugees.
"Normally, food grows out of the ground; for us, it falls from the sky," said Bucay Deng, WHH's Deputy Country Director in South Sudan, with a note of sarcasm. In her home nation, food has been dropped from planes to help feed the population in remote areas, she explained. Food aid remains indispensable for ensuring that many people survive in South Sudan, Deng continued, noting that several generations have grown up in the country without ever having known peace in their lives. "We need the political will to end conflicts so that we can combat hunger," she once again implored of governments.
Further information: