Tip: Activate javascript to be able to use all functions of our website
News from 2021-04-19 / KfW Development Bank
New wind farm generates climate-friendly electricity in Bosnia-Herzegovina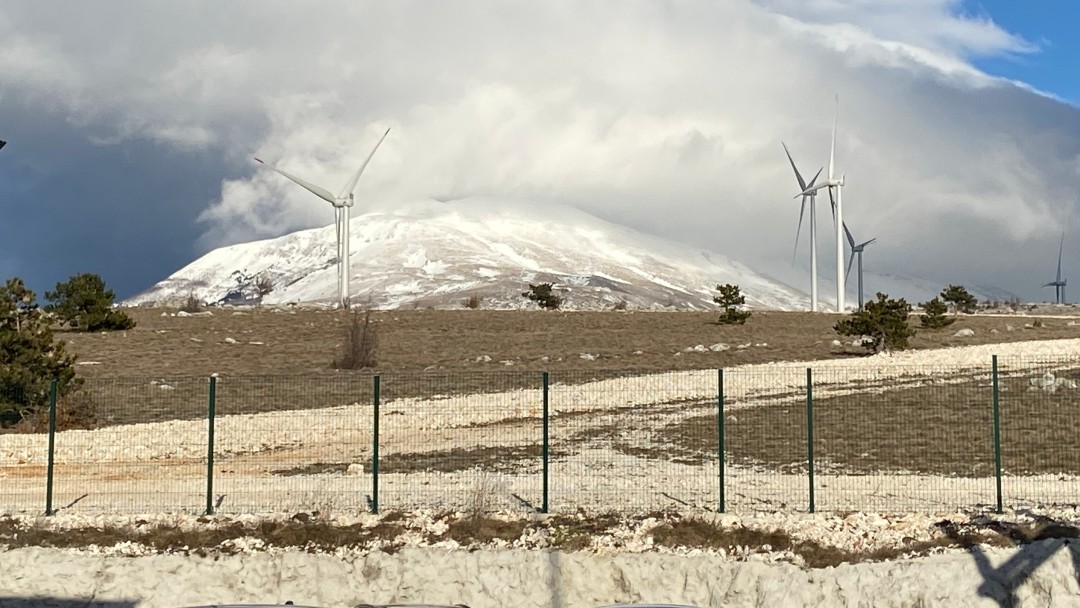 Podveležje wind farm near the city of Mostar
KfW Development Bank continues to support Bosnia and Herzegovina in generating electricity from renewable energy sources. This creates alternatives to coal-fired power generation, which dominates Bosnia and Herzegovina's electricity mix. At the Podveležje wind farm near the city of Mostar, financed by KfW Development Bank, fifteen wind turbines with a total installed capacity of 48 megawatts (MW) were recently linked to the interconnected grid of the south-eastern European country. The wind farm generates 126 gigawatt hours (GWh) of renewable electricity annually, avoiding 155,000 tonnes of CO₂ emissions per year and a total of 3.1 million tonnes of CO₂ during its lifetime.
"The wind farm's output is sufficient to cover the annual electricity needs of around 40,000 private households with climate-friendly electricity," emphasises Adam Drosdzol, head of KfW's office in Bosnia and Herzegovina.
On behalf of the German Federal Ministry for Economic Cooperation and Development (BMZ), KfW has been supporting Bosnia and Herzegovina in decarbonising electricity generation for some time. Three years ago, a wind farm with 22 wind turbines and a total installed capacity of 50.6 MW was built on a high plateau near the village of Mesihovina, which was also financed by KfW. This is the first wind farm ever to be commissioned in Bosnia and Herzegovina. "The mountainous karst region in southern Herzegovina offers very good conditions for wind farms," explains KfW portfolio manager Niels Kemper. The moon-like landscape is only sparsely populated and there is often a strong wind blowing.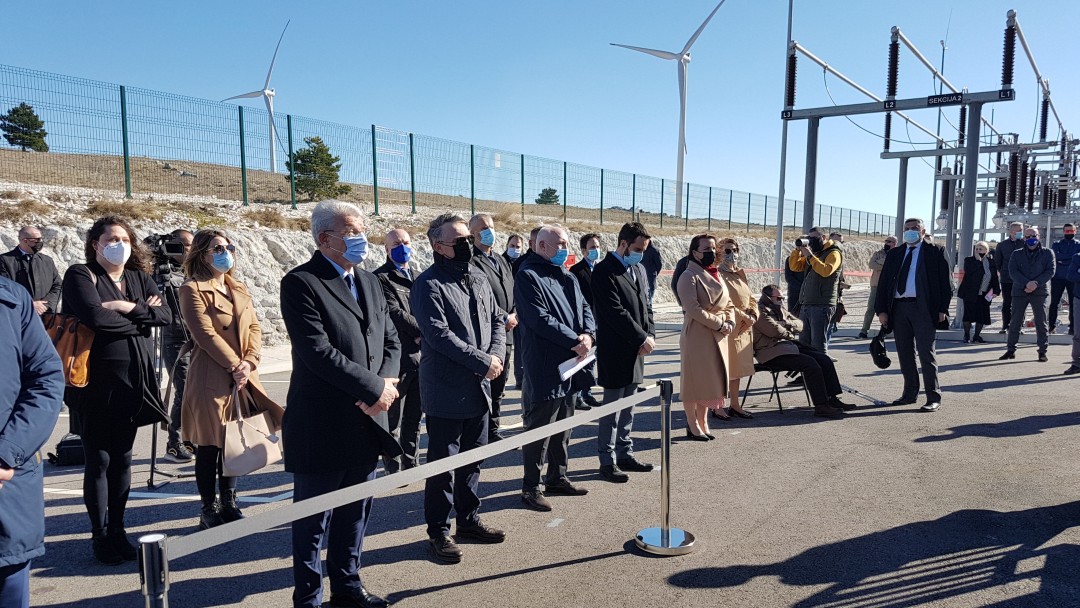 Inauguration of the wind farm with the State Presidents Šefik Džaferović and Željko Komšić.
Although Bosnia and Herzegovina has good conditions for the use of wind power, very little electricity has been generated this way so far. The country obtains most of its electricity from coal. Hydropower is the only type of renewable electricity generation that has been established so far. "Coal-fired power generation not only harms the climate, it also pollutes the environment and affects people's health," Kemper explains. That is why it is so important to support the country in the expansion of wind power and other renewable generation technologies, he says.
KfW is supporting the project with a low-interest loan of 65 million euros. The manufacturer of the wind turbines, Siemens-Gamesa, recently handed over the Podveležje wind farm to the state electricity utility EPBiH in Sarajevo.
Three other wind farm projects are in preparation or already being implemented in Bosnia and Herzegovina, with the support of KfW Development Bank. In the near future, KfW would also like to support the country in the construction of a large-capacity solar park. An installed capacity of 36 MW is planned, adjacent to the Podveležje wind farm. "This solar energy plant will complement the wind farm and improve grid stability for renewable power generation," explains office director Drosdzol. This combination of wind and solar energy would then be unique in Bosnia-Herzegovina.