Tip: Activate javascript to be able to use all functions of our website
News from 2020-11-18 / KfW Development Bank
450 development banks join forces
Joint declaration on closer cooperation and equal standards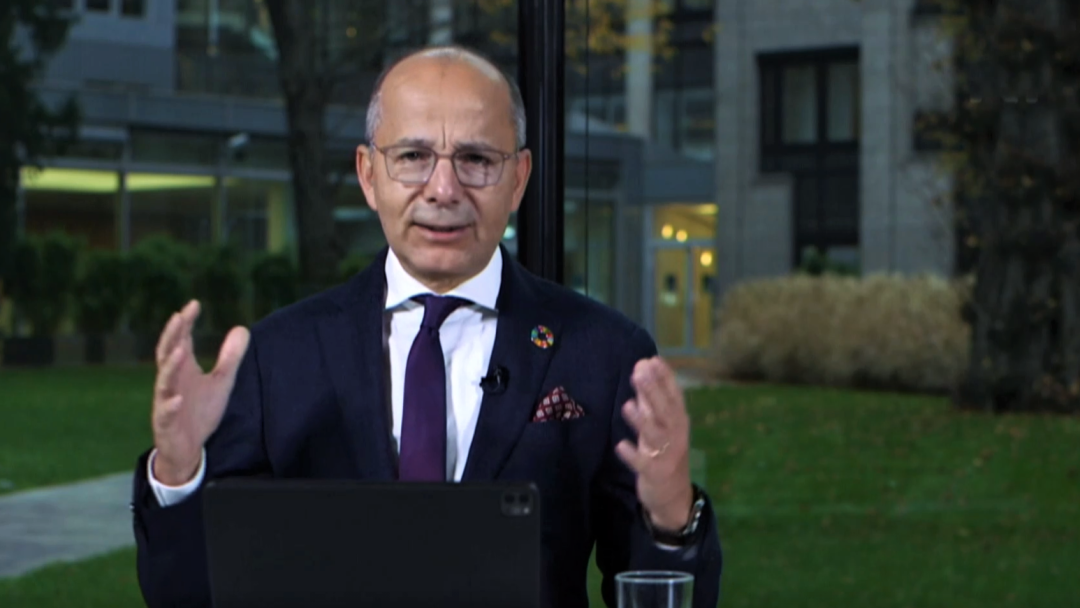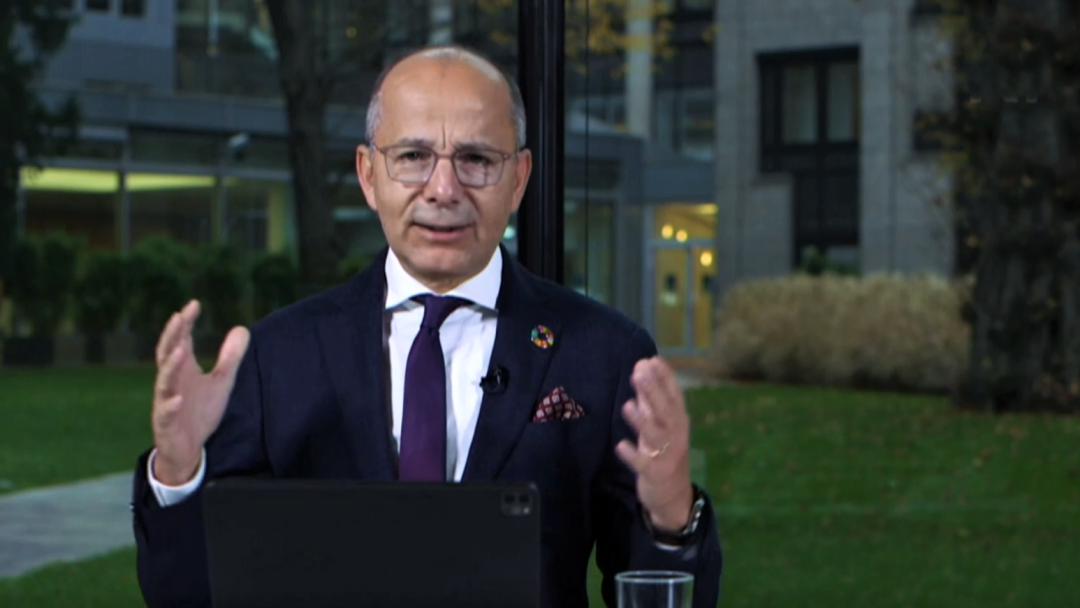 At the digital summit, Dr Bräunig underlined the important role of development banks as "pioneers of sustainability".
For the first time ever, representatives of 450 public development banks have come together for a summit and formed a global coalition. In the face of major challenges such as the corona pandemic, climate change, rapid biodiversity loss and growing inequality, the public banks vowed to join forces and achieve more together.
"Finance in Common" was the title of the two-day digital meeting, which was intended to signal that the world's major development banks would in future work in unison and "finance together" according to similar criteria. KfW CEO Dr Günther Bräunig attended the summit on behalf of KfW.
The 450 development banks include large ones such as the Asian or African Development Bank, KfW, the Agence Française de Développement, on whose initiative the summit took place, but also regional and smaller institutions from all parts of the world. Other participants included the development banks of Namibia, Puerto Rico and Saint Lucia. Associations of development banks such as the International Development Finance Club (IDFC) also took part. The IDFC was already founded in 2011 on the initiative of KfW; with its 26 financially strong members, it forms the hard core, so to speak, of the new, comprehensive but loose banking coalition.
Redirect financial flows
Together, these 450 development banks account for 10 percent of annual global investments. This is a "concentrated power", as the summit participants repeatedly said, that can be used to set a clear course towards sustainability and social inclusion. Provided the banks see themselves as responsible, have the same visions and work towards similar goals. And that is exactly what they reaffirmed at the meeting - to gear their financing towards sustainable development goals (SDGs) and the Paris Climate Change Agreement.
For two days, 200 speakers at 25 different events discussed what this means, where the most urgent action needs to be taken and what exactly development banks could contribute to this. The rounds repeatedly revolved around the idea that banks should use the Corona crisis as an opportunity to employ their resources for making the world "greener, more digital, fairer and more resilient", as Jutta Urpilainen put it. The EU Commissioner for International Partnerships said that "sustainable investment" by development banks is very crucial here, otherwise the achievement of SDGs would be a long way off.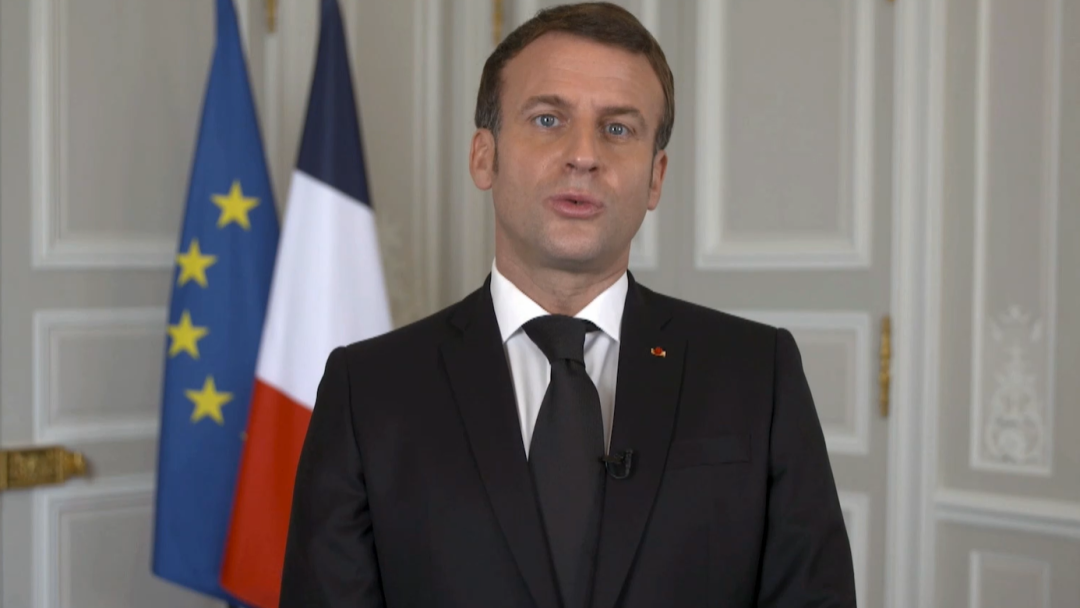 Emmanuel Macron welcomed the new banking coalition as an important building block for strengthening multilateralism.
KfW committed to SDGs
Speakers included the EU Commissioner, Dr Günter Bräunig for KfW and Rémi Rioux for AFD, WHO Director General Tedros Ghebreyesus, IMF Director Kristalina Georgieva, President of the African Development Bank Akinwumi Adesina, President of the Islamic Development Bank Bandar Hajjar and many other representatives from around the world.
Günther Bräunig reported that KfW had tripled its lending volume in the Corona crisis, supported 90,000 domestic companies and launched a EUR 5 billion aid package for developing countries. "This shows how effectively promotional banks can work". At the same time, he confirmed that KfW was committed to the 17 SDGs. It has subjected its entire portfolio to an "SDG mapping"; in this way, the Group makes transparent which positive SDG contributions can be expected from its annual new commitments.
Sustainability is "the new normal"
As an example of sustainable financing, Bräunig mentioned the promotion of renewable energies in North Africa, for example, where KfW is one of the largest financiers worldwide. He also mentioned the Clean Oceans Initiative, an initiative of several European promotional banks which is intended to help reduce plastic waste in the world's oceans. "This is a very concrete joint project in favour of the SDGs", in which five banks have already raised EUR 1.3 billion.
With such and other projects, public development banks have to act as pioneers in sustainability. This is their "mission", said Bräunig, to open the way for private capital. Fortunately "this is already happening", "the markets are showing clear interest". The topic of sustainability "is the new normal"; it will not only accompany us until 2030 - that is the period for which the SDGs are defined - but in any case until 2050, said Bräunig.
Promoting small businesses and women
In addition to investments in renewable energies, climate protection measures and the preservation of biodiversity, many speakers also mentioned financing for small and medium-sized enterprises as an urgent task for development banks.
The president of the African Development Bank, Akinwumi Adesina, for example, called for women to be at the centre of the work of public banks. After all, he said, they are crucial for economic progress and at the same time still disadvantaged in many countries. "When women win, the whole world wins." In this spirit, 25 banks signed a declaration on gender on the fringes of the summit, in which they committed themselves to gender strategies and clear promotion targets for women. KfW is also among the signatories.
Drafting plans for phasing out coal financing
At the end of the two-day summit, the 450 banks adopted a "Joint Declaration" in which they set up their new coalition and declared their willingness to cooperate more closely. They also committed to better align their strategies, investment patterns and activities, to focus on climate change and SDGs and to redirect private funds towards low-carbon economies. All participating banks also want to implement concrete plans to phase out coal financing (KfW already completed this step in July 2019 with the exclusion list for new financings). .
Last but not least, French President Emmanuel Macron spoke, describing the new banking coalition as "bold" and an important building block for strengthening multilateralism. UN Secretary General António Guterres also praised the initiative, but urged haste. By the next climate conference in Glasgow, in November 2021, all banks present should have aligned their portfolios with the SDGs. "We need more from everyone and we need it faster.
The next "Finance in Common" summit should take place in 2021 to deepen the link and to measure progress already achieved.