Tip: Activate javascript to be able to use all functions of our website
News from 2020-11-02 / KfW Development Bank
Corona aid for small farmers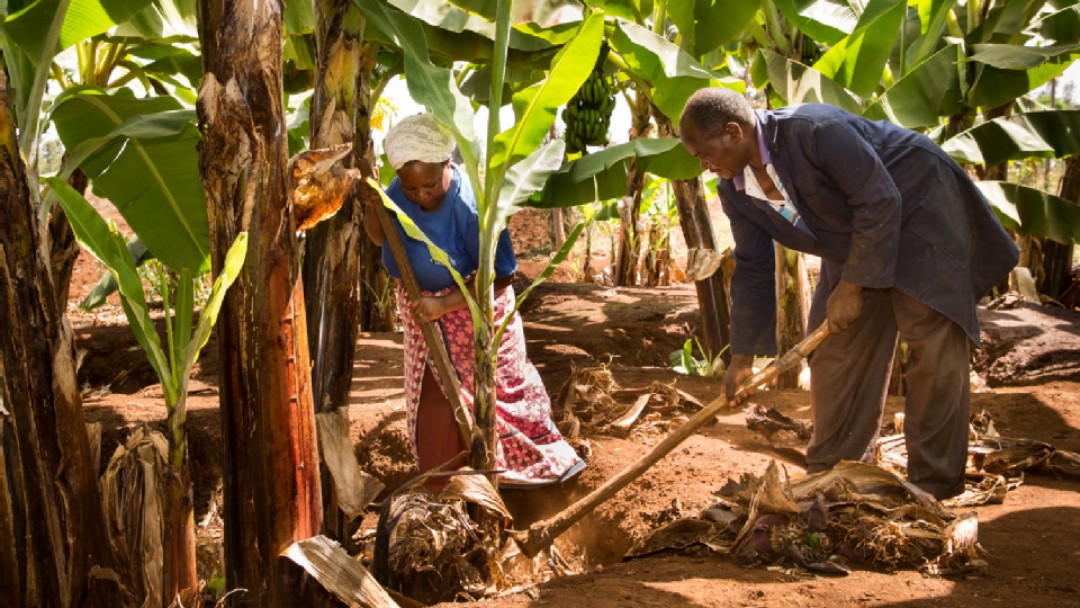 Hard work on a banana plantation in Kenya: sustainable small-scale farming is particularly threatened by the corona pandemic.
To support sustainably operating small farmers in Africa and Latin America during the corona crisis, KfW is providing additional funds amounting to EUR 40 million. On behalf of the German Federal Ministry for Economic Cooperation and Development (BMZ), loans are being extended to agricultural cooperatives and enterprises which are facing liquidity problems as a result of the pandemic. Most of the borrowers come from the fairtrade segment.
The agricultural sector suffers in many ways from the spread of Covid-19. Measures to combat the virus infection delay the transport of agricultural products. Compliance with pandemic hygiene regulations makes processing more expensive. Border closures affect the export and import of goods. As a result, the costs of production and distribution rise, while sales revenues fall. And it is not yet clear whether and how the progress of the pandemic will affect demand for agricultural products from African and Latin American countries, for example, in Europe.
Many agricultural cooperatives and small farmers are rapidly running out of capital under the impact of the corona crisis. They have difficulty in obtaining loans anyway, which is already having a negative impact on rural development. The pandemic makes this problem even worse. Only liquidity support can prevent many farms from going bankrupt and thus preserve the livelihood of the rural population.
The direct target group of the Agri-Finance Liquidity Facility (ALF) initiated by BMZ and KfW are agricultural SMEs (small and medium-sized enterprises) and cooperatives as well as microfinance institutions (MFIs) which are mainly active in the agricultural sector. Around 70 percent of the funds go to SMEs, cooperatives and MFIs that have a sustainability label such as Fairtrade.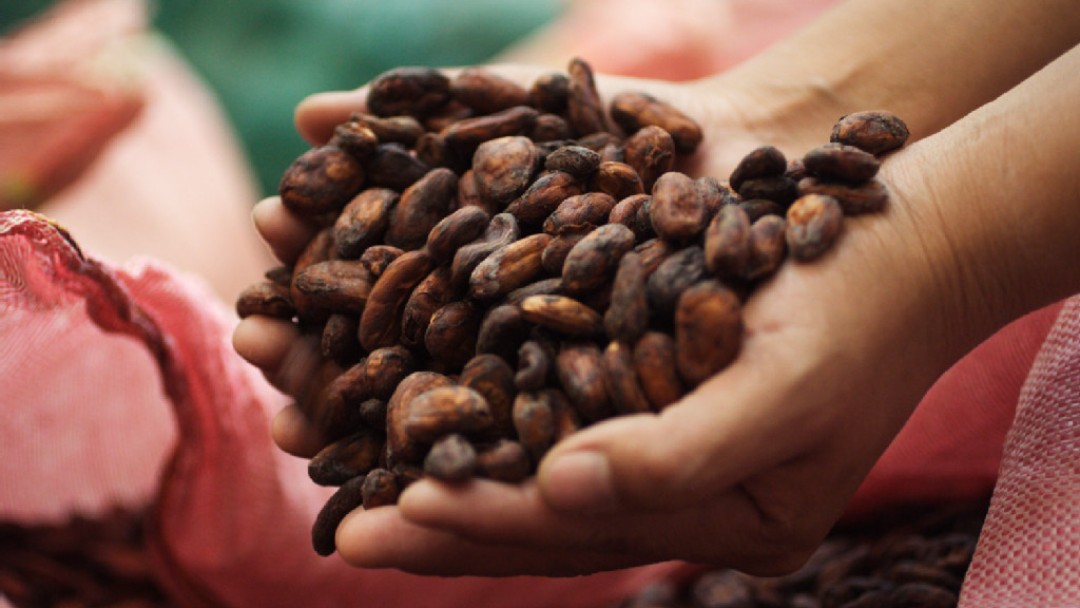 Cocoa beans from biodynamic production in Bolivia.
"As development financiers, we are particularly challenged to provide target-oriented funds for coping with the corona pandemic and its consequences. With ALF, KfW, together with the BMZ, has created an effective instrument that secures the income of around 300,000 smallholders during the crisis and beyond," says Alexandra Albin, KfW's responsible director.
The project, which was funded by KfW and BMZ with EUR 40 million, will provide individual loans of between USD 100,000 and three million to borrowers in Central and South America and Africa. Half of the funds are to benefit African actors.
The EUR 40 million will be managed by Incofin IM, a Belgian fund manager. It is setting up the ALF Fund especially for the project of KfW and BMZ. KfW has been working with this fund manager for several years. Incofin has already managed several KfW funds, including the Fairtrade Access Fund (FAF). The funds are distributed by an independent investment committee. They are to flow both to customers of the FAF and to customers of other agricultural funds.
KfW has involved the organisations Trans Fair Deutschland and Forum Fairer Handel in the short-term development of the corona aid programme for companies and cooperatives in the fairtrade segment.
Watch this video to see how ALF supports small farms as part of sustainable supply chains in corona times.