Tip: Activate javascript to be able to use all functions of our website
News from 2020-06-19 / KfW Development Bank
Perspectives for Lebanon's youth
Jobs for young people and improved access to water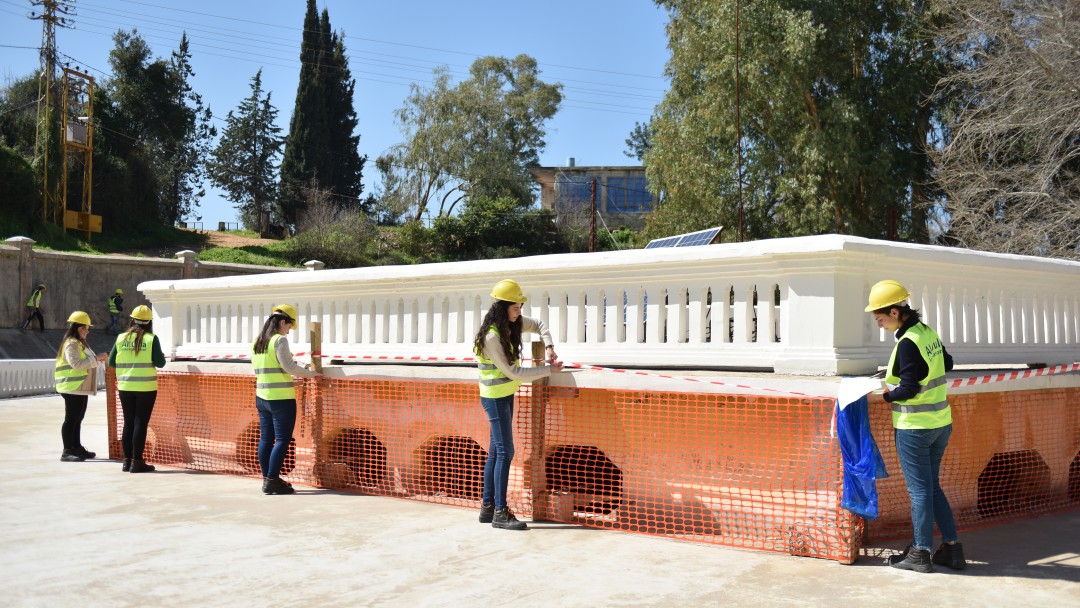 An innovative vocational training approach leads young people out of unemployment.
UNICEF Lebanon's TVET and CfW programmes - funded by KfW on behalf of the German Federal Ministry for Economic Cooperation and Development (BMZ), offer trainings and job opportunities to Lebanon's youth. In a novel approach, an important part of the programmes focus on employment opportunities in the water sector. More than 3,000 job opportunities will be offered. Simultaneously, the approach strengthens the country`s water infrastructure and contributes to improve access to vital water services for thousands of vulnerable households.
Lebanon hosts more than one million Syrian refugees, making it the country with the single highest share of Syrian refugees in relation to its own population. Additionally, Lebanon is home to over 200,000 Palestinian refugees.
Because of the current economic crisis in the country, a wide segment of the Lebanese and non-Lebanese population is now at risk of falling below the poverty line, and the livelihoods of those already living in poverty have worsened. Competition for jobs and resources (such as water services) are considered the main causes of increasing tensions between refugees and residents of host communities.
Moreover, youth unemployment in the MENA region is one of the highest in the world. In Lebanon, before the recent economic and financial crisis worsened last year, around 34% of young people were already unemployed.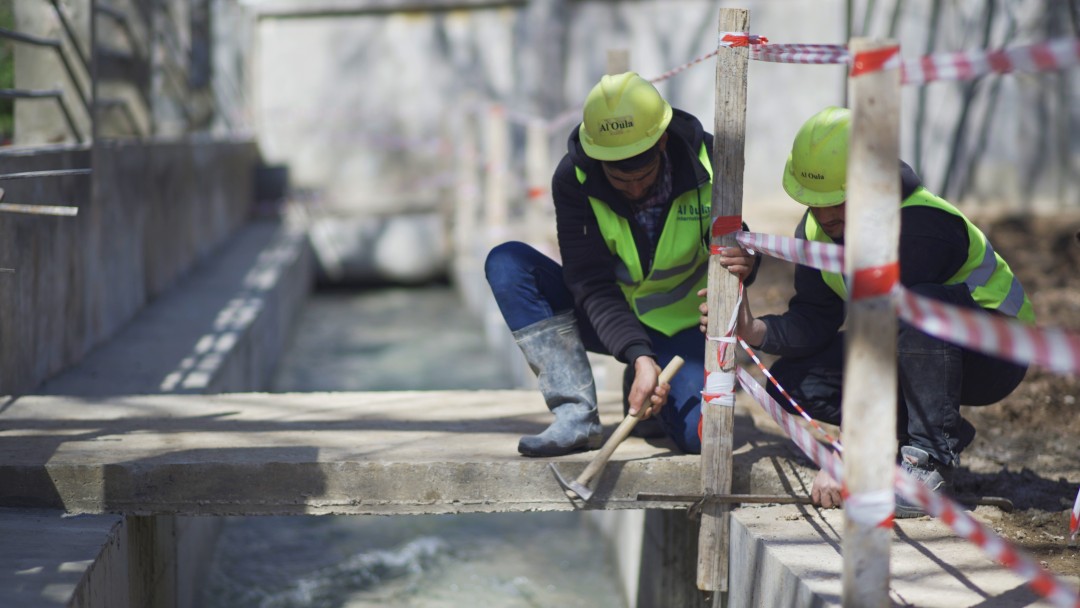 The young people work on the rehabilitation of springs and the construction of new water reservoirs.
With the support of Germany and KfW, UNICEF has therefore established an innovative, multi-sectorial TVET approach aiming to
• Increase the access of Lebanese and non-Lebanese adolescent youth (15 to 24 years) to learning and competency-based trainings;
• Increase their employability and income-generating opportunities (e.g. through providing a wide range of cash-for-work opportunities);
• Enhance empowerment and personal development among participants.
Over 3,000 employment opportunities in the water sector
Specific trainings focusing on the construction and rehabilitation of water and sanitation (Water, Sanitation and Hygiene, WASH) infrastructure are among a broad range of technical and vocational trainings offered. Youth that completed the WASH training are offered paid job opportunities in construction companies under a specialised CfW programme. The latter is also financed by KfW on behalf of BMZ and is designed to create over 3,000 employment opportunities in the water sector. In addition, access to vital water services is improving for thousands of households in the country's most vulnerable areas.
By May 2020, 2,900 job opportunities have been provided in the WASH sector. More than 1,000 were Lebanese and non-Lebanese youth referred to construction companies from the TVET programme. All of them were previously unemployed; many of them had never had a paid job before. Almost half of the beneficiaries were Lebanese, 40% were Syrian and 13% Palestinian refugees.
Under the WASH programme, 17 springs will be rehabilitated and 33 reservoirs newly build. These measures will help to improve the water distribution for an estimated 500,000 people in Lebanon.
Social cohesion through teamwork and moments of success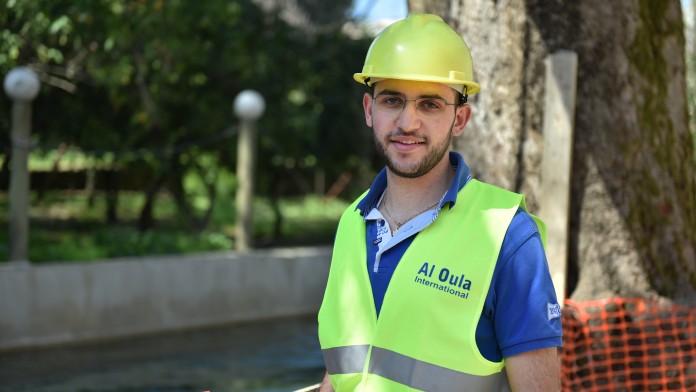 Previously unemployed, now part of the WASH programme: 21-year-old Sarkis.
Countless however, are the examples of positive bridges of social cohesion built amongst groups that, in their regular lives, often would not have an opportunity to meet. Lebanese, Palestinians, Syrian refugees – they often view each other with mistrust, based largely of misconceptions and misunderstandings. On site, as part of UNICEF's TVET and WASH programme, diverse youth have developed common activities, as well as bonded through teamwork and shared goals for a successful implementation of their projects.
For some, the experience was profound. Sarkis, a 21-year-old Lebanese unemployed business management graduate, states: "It was great to see everyone here cooperating alongside others from different parts of the country and of different nationalities. It is clear to anyone who has experienced this: With the right attitude and where open minds work together, everything is possible. For us now, all people are the same – there must be no discrimination on the basis of nationality, gender or ability".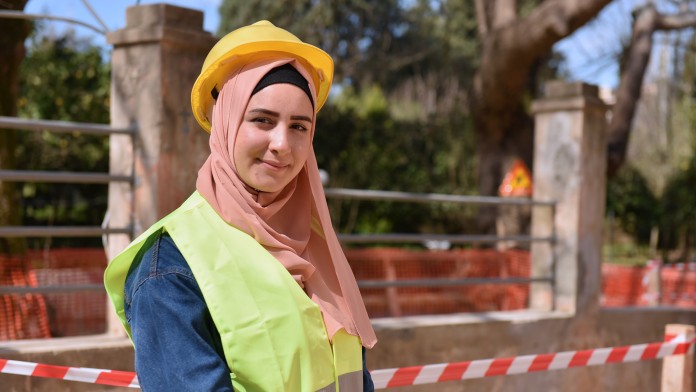 Rouya has obtained a permanent position with a construction company through the programme.
Rouya, a graduate of fine arts, found working in the program both challenging and enriching. Put in charge of a group of male construction workers, her early days were difficult. Nevertheless: "I've proved myself to them. The guys respect me now", she says. Rouya was offered a permanent position by the site construction company Al Oula.
UNICEF will continue to work together with KfW to offer young people in Lebanon better prospects. As long as this program continues, there will probably be success stories like those of Sarkis and Rouya to tell in the future.