Tip: Activate javascript to be able to use all functions of our website
News from 2019-10-08 / KfW Development Bank
Afforestation in Tajikistan
A contribution to climate change adaptation in a poor country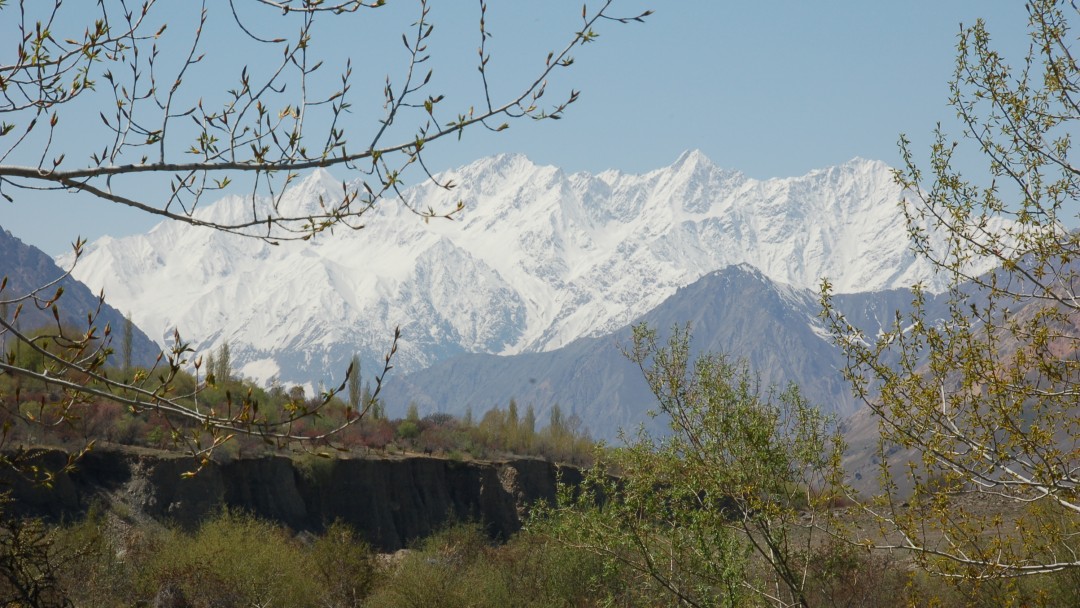 New trees stabilise slopes already suffering from erosion.
In Tajikistan, thousands of hectares of forest have been restored with KfW's support, much of it together with local residents. The new trees prevent erosion, preserve biodiversity, reduce people's vulnerability to the impacts of climate change – and generate additional income for the people affected.
Tajikistan is frequently hit by natural disasters such as landslides or avalanches. This is due to the topography of the Central Asian country – it is prone to earthquakes and more than half of the country's area is located at over 3,000 metres above sea level – but also to the overuse of resources. The forests in particular have been severely decimated in recent years and mainly used for firewood: forest used to cover about one-fifth of the country, but now it accounts for only between two and three per cent.
Danger of landslides and avalanches
This loss has serious consequences. Forests stabilise the ground and prevent the soil and snow masses from sliding when it rains – a vital function in a mountainous country like Tajikistan, especially since rain fall is expected to increase in light of climate change.
According to forecasts, the average annual temperature there will rise by at least 2.9 degrees by the end of the century, which will result, among other things, in an increase in heavy rain fall events. This will further increase the risk of climate-related disasters such as floods, avalanches and mud- and landslides, although Tajikistan is already struggling with them today. All in all, these mountain-dwelling people live in one of the poorest countries in the region and will also be hardest hit by climate change.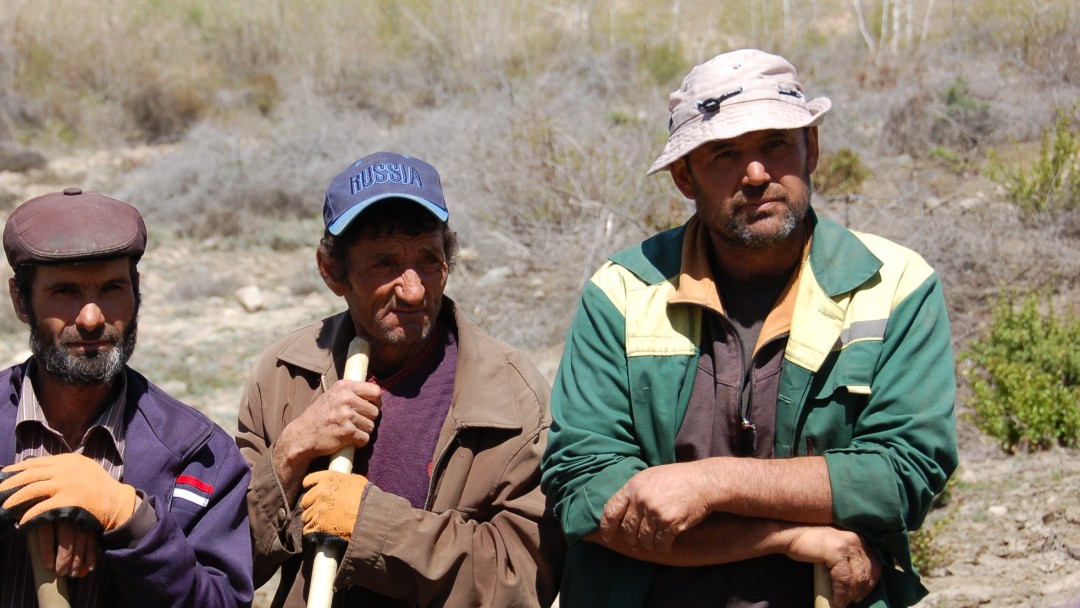 Three forest workers; they benefit from afforestation.
The forest plays a special role in this respect: it helps Tajikistan to cope better with the new climate conditions. For this reason, KfW recently carried out a large-scale afforestation project on behalf of the German Federal Ministry for Economic Cooperation and Development in the four districts of Farkhor, Khovaling, Vanj and Gorno Badakhshan.
Leasing options for the population
New forests were created or damaged ones restored on more than 6,500 hectares of land, most of it together with the local population who were given the opportunity to lease land for up to 20 years. In return, a total of almost 600 leaseholders, including around 10 per cent women, had to meet certain requirements for afforestation and sustainable management.
Under these conditions, however, income from selling fruit and wood, for example, can only be earned after a few years. To ensure that the leaseholders were still able to earn money right from the start, every parcel of land also included an area that could be used immediately. This increased the incentive for sustainable use of the leased land.
New plant nurseries supply the seedlings
The leaseholders contributed about two thirds of the 6,500 hectares of forest in this way, the rest was handled by local forestry offices. To ensure that enough seedlings were available, more than 60 plant nurseries were created, some in cooperation with residents, because only native species were used. Forest management plans, training for staff of local forestry offices, new buildings and equipment and campaigns on the value of forests supplemented the measures implemented by KfW in cooperation with GIZ.
"The combination of afforestation, forest protection and leasing has proved very successful in Tajikistan," says KfW project manager Frank Mörschel. "This gives people access to limited land resources, helps them increase their income and makes an important contribution to adapting to climate change and preserving natural biodiversity." A model that could also be suitable for other poor countries and regions that are particularly hard hit by the consequences of climate change.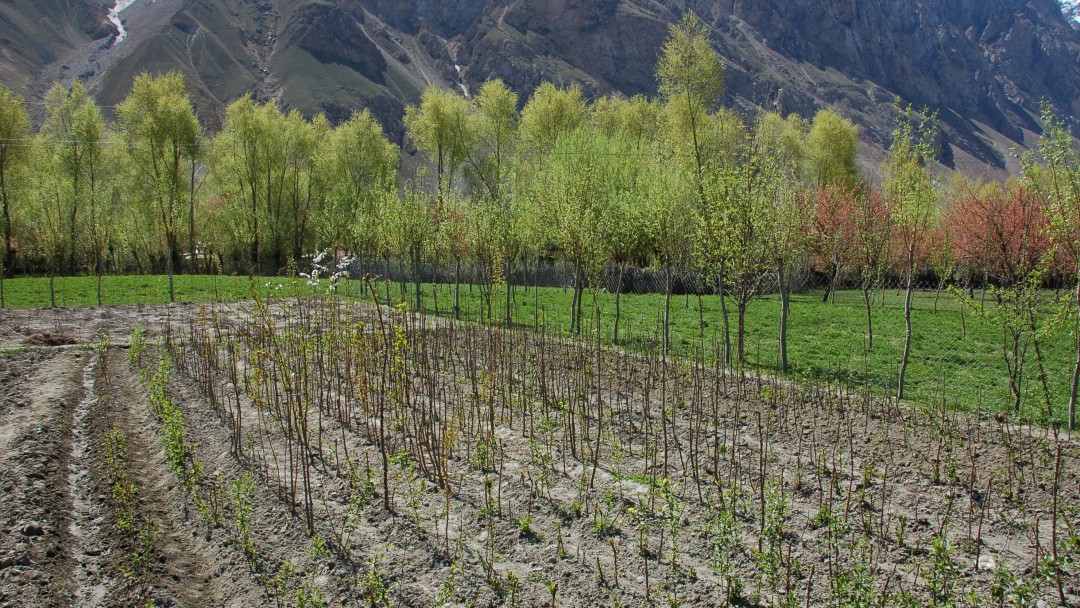 Seedlings in a plant nursery. Visible in the background: slope at risk of collapse.