Tip: Activate javascript to be able to use all functions of our website
News from 2023-09-13 / KfW Development Bank
Biodiversity conservation of indigenous peoples economically recognised
Local communities are crucial partners in the protection of natural resources and the conservation of biodiversity. This also applies to Central America, one of the most biodiverse regions in the world. Therefore, KfW supports green investments there with compensation payments.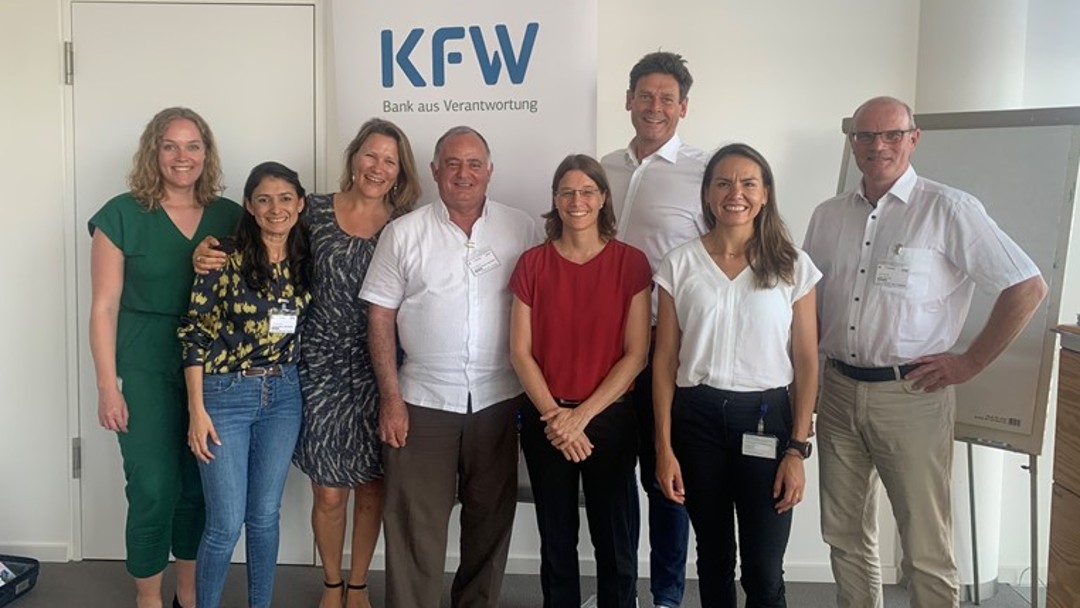 KfW and ACICAFOC employees in Frankfurt am Main.
Indigenous peoples and local communities already protect - mostly collectively - more than 50% of the region's species-rich forest and wetland areas. However, they do not receive economic recognition for conserving biodiversity and providing important ecosystem services.
A step towards more social and also economic support is the signing of a grant agreement in the amount of EUR 10 million between KfW Development Bank and the umbrella organisation for indigenous communities and small farmers in Central America (ACICAFOC), on behalf of the German Federal Ministry for Economic Cooperation and Development (BMZ). The implementing partner is also the Fondo Indígena para el Desarrollo de los Pueblos Indígenas de América Latina y El Caribe (FILAC). The FC project's promotional measures will benefit indigenous and smallholder communities in 5 Central American countries (Belize, Costa Rica, El Salvador, Guatemala, Honduras).
Local communities decide independently on the use of funds
The ongoing destruction and degradation of strategically important ecosystems throughout the region is endangering the livelihoods of the population and at the same time making them more vulnerable to the impacts of climate change.
Indigenous and local communities are therefore to be strengthened in their role as conservationists and knowledge bearers of sustainable management practices in order to preserve biodiversity, secure their livelihoods and strengthen their self-determination.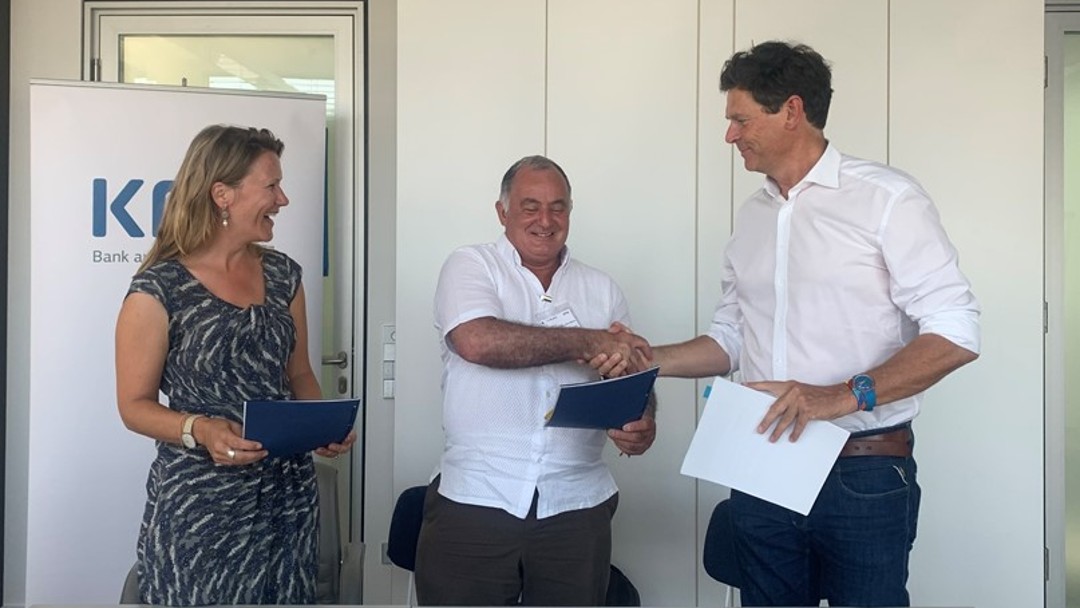 Signing of the contract between KfW and ACICAFOC, from left to right: Susanne Berghaus (KfW); Alberto Chinchilla (ACICAFOC); Dr. Jens Mackensen (KfW).
The central mechanism is compensation payments financed from project funds: Indigenous peoples and local communities are compensated for ensuring the long-term conservation of biodiversity in the areas they collectively manage, thus providing important ecosystem services. The compensation payments can be used to finance proportionate public welfare-oriented and production-improving investments that are defined in participatory local development plans. A pre-determined share of the investment budget is managed solely by women. They decide which measures are to be financed with this share within the framework of the local development plans.
In addition, the project aims to strengthen local self-government, improve access to basic social services and promote the cultural identity of indigenous and local communities. This comprehensive approach ensures that social needs are met in addition to environmental and economic ones.
In the long term, decision-makers at regional, national and local level are strengthened in their rights and knowledge about collective and culturally appropriate forms of biodiversity conservation. The FC project thus contributes to achieving the goals of the Kunming-Montreal Global Biodiversity Framework.