Tip: Activate javascript to be able to use all functions of our website
News from 2022-01-11 / KfW Development Bank
Promoting European start-ups for investment in Africa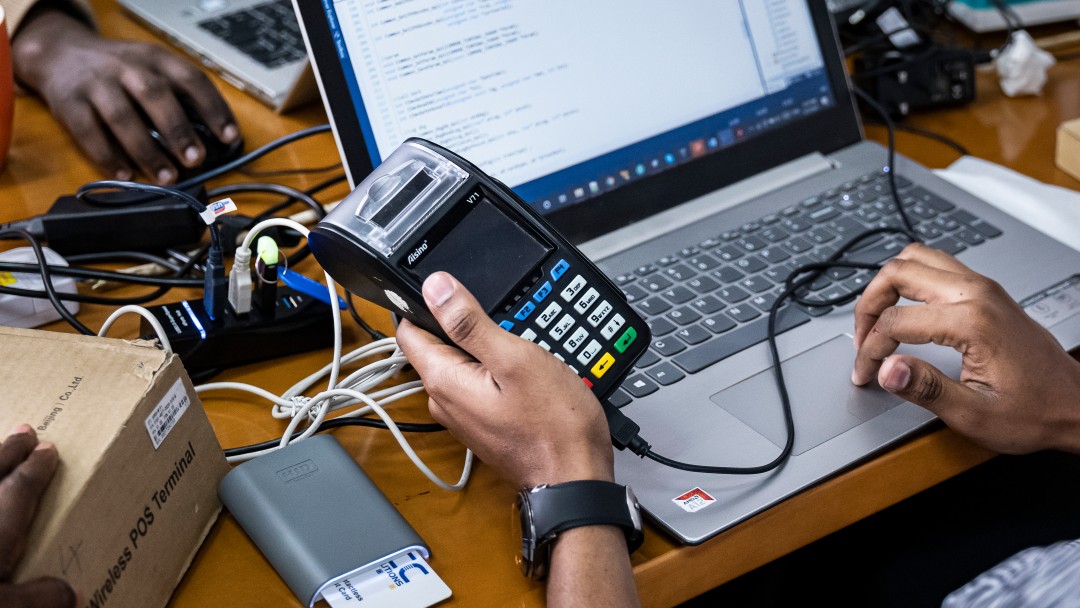 This startup in Nairobi develops and offers payment services.
On 11 January, the tech investment firm Partech launched "Chapter54" - a support programme for European start-ups wanting to expand into African markets. On behalf of the German Federal Ministry for Economic Cooperation and Development (BMZ), KfW Development Bank is supporting Chapter54 with EUR 5 million. The goal: to promote growth and create jobs.
Africa has great potential: a wealth of resources, entrepreneurial spirit, innovative strengths and cultural diversity. Every second African state now counts as a "middle-income country" - despite some setbacks due to the pandemic. The population is also growing rapidly: by 2050, Africa's population will double. Already today, 40% of the population is under 15 years of age - and they are tech-savvy. By 2035, the continent will have the largest labour force in the world. 20 million new jobs will be needed per year.
The experience of European start-ups already active on the continent shows that a successful start in Africa requires market knowledge, local networks and access to skilled workers on the ground. This is exactly where Chapter54 comes in! It offers a curated network of currently around 50 mentors and advisors from the field. Companies from all sectors are welcome - but they must have business experience, be registered in a European country and active in two European countries, and have a solid financial foundation and regular income.
What questions will the consultancy deal with? Central certainly: how can operating models and go-to-market strategies be adapted to the local context? What are the legal framework conditions in the target country? How can I recruit qualified staff? How should products and services be adapted to the needs of local customers? Where can I best purchase consulting services?
Interested companies can find out more and get in touch on the "Chapter54" website. From 7 February they can apply - until 5 March. On 9 March, the selected start-ups will be announced and informed. And from April, the eight-month mentoring and advisory programme will begin for the ten selected "doers". It is planned that there will be another run every year.
About Partech:
Partech was founded in San Francisco and Paris and is one of the most active tech investors in the world. Providing capital, operational expertise and strategic support to start-up, venture and growth-stage entrepreneurs. Its current portfolio includes over 200 companies in more than 30 countries, 14 of which are valued at more than USD 1 billion. Partech also operates Partech Shaker, its innovation programmes division - they implement Chapter54.