Tip: Activate javascript to be able to use all functions of our website
"A global education crisis"
Interview with Professor Maria Böhmer, President of the Germany Commission for UNESCO, regarding the impact of coronavirus on the education sector and why there is a North-South divide here.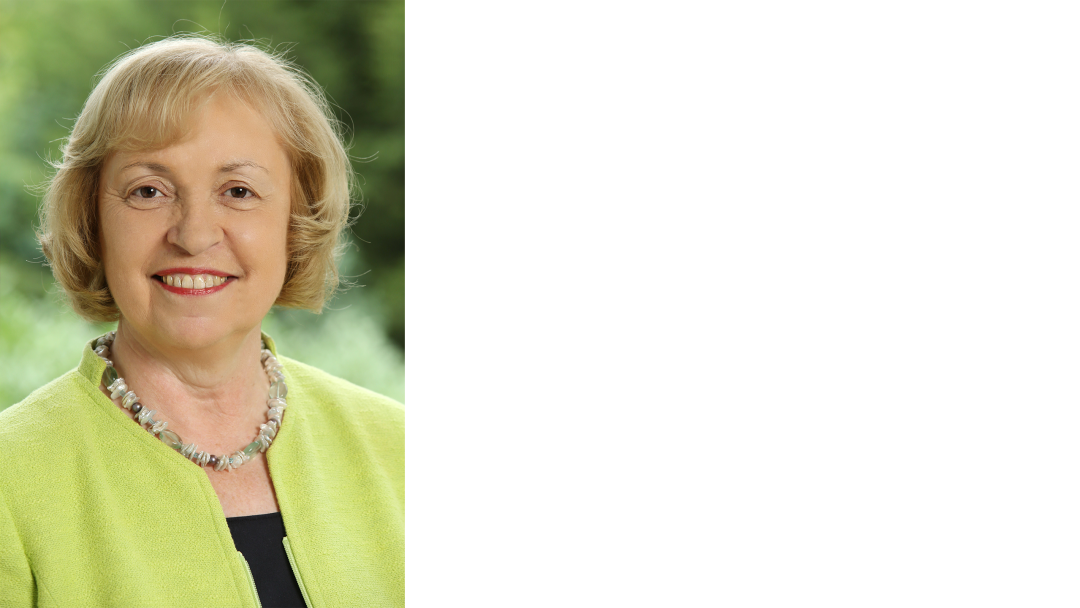 Professor Maria Böhmer has been President of the German Commission for UNESCO since 8 June 2018.
They are saying that the coronavirus pandemic has triggered the biggest crisis in education since the Second World War. Where is this most evident?
At the provisional peak of the pandemic, almost 1.6 billion people around the world had no access to education. So we are dealing with a global phenomenon here. Some countries are more affected than others, though one trend is becoming apparent: those who found it hard to establish a foothold in the education system even before the crisis have been hardest hit by the negative effects.
Are there any areas of the world that are particularly affected – or are we dealing with a global phenomenon?
We are seeing a North-South divide. In almost all high-income countries, lessons were continued in one form or another at the start of the pandemic; the same is true for less than half of all countries with low incomes. In the Global South, the crisis is bigger because the structural deficits in the education system were already more pronounced even before the pandemic. It lacks resources like well-trained teachers more than the Global North.
Does UNESCO have any information on how many hours of schooling have been missed since the start of the crisis?
In 2020, schools around the world were closed for an average of 79 days of lessons. However, there are also differences here too. With 53 days of closures, high-income countries were not impacted as much as less prosperous countries, where lessons were cancelled for up to 115 days.
In poorer countries, schools were closed much more frequently due to the pandemic than in wealthier countries.
In Germany, we quickly switched to digital teaching, more or less successfully. However, many children in developing countries still have no internet access. Does that mean they didn't have any lessons at all?
Remote teaching was organised in a wide variety of ways around the world. This ranges from work sheets to take home through to sophisticated online platforms. Particularly in countries with very poor internet access, television and especially the radio played an important role. However, with these resources it is more difficult to track whether such teaching content is actually followed than with online learning options.
Do you know how students feel about school being cancelled? Normally, they "celebrate" when it's too hot for school, for example. Is it different now?
For many schoolchildren, this situation is a huge strain. They still have to tackle the curriculum but the underlying conditions have changed radically as a result of the pandemic. School closures, new approaches to teaching and a lack of social contact have a particularly big impact on the children who rely most on individual support and a shared classroom. So it is for good reason that the German National Schooling Conference has stated that remote lessons can replace neither the content nor the quality of face-to-face lessons.
School children need teacher support to learn successfully - distance learning cannot provide this.
The situation is said to be particularly difficult for girls. What do we know about this?
Huge progress has been made in girls' education around the world in recent decades. The coronavirus pandemic is threatening to set us back significantly here. UNESCO is concerned that shrinking education budgets will lead to fewer girls receiving education in future. According to its estimates, 11 million girls and young women could also leave school as a result of the pandemic. This is particularly true for poorer countries.
People are now talking about a "lost generation" growing up. Do you think this is an appropriate term?
If we don't work hard to fight back, this will take its toll in the future. It is clear that we need to make up for the learning lag. If we fail to close the gaps created by the pandemic, this could lead to huge losses in income in the coming years according to the World Bank's estimates – particularly among the generation currently affected by school closures.
In your opinion, what now needs to urgently happen to prevent the gap in education getting even bigger?
Despite all the challenges, many parents, children and young people have managed to cope well through the crisis. In the short term, we need to focus particularly on those who have been most impacted by the circumstances and who are at risk of losing out. This means more contact with families, support with digitalisation, and individual support with learning.
Many people now talk about "recovery after the pandemic". What role does education play here?
Since the crisis has put pressure on households around the world, there is a risk that education budgets will be cut. I would guard against that! We must not make savings in the wrong places. Education is not just one of a number of items. Education is a prerequisite for making sure our societies become crisis-proof. It was only thanks to quality education that coronavirus vaccines could be developed in record time. We will only find answers to climate change with fair education. We will only strengthen social cohesion with inclusive education.
What urgently needs to happen to make education systems stronger, also in view of future crises?
The crisis has revealed weaknesses that we already had in our sights some time ago. We need more teachers, and we have to prepare them better for the challenges of everyday life at school. However, we have also experienced a huge step forward in terms of digitalisation and we now need to steer this onto the right track so that everyone can profit from it and nobody is left behind. To achieve this, we need accessible infrastructure that both students and schools can access. We need to provide teachers with the expertise and time they need to translate their lessons for new teaching practices.
Two teachers at a primary school in Mozambique
What role can development cooperation play here?
Development cooperation alone is not a panacea, but it can still play a huge role. UNESCO is worried that international financial aid for the education sector will drop. While donors provided USD 15.6 billion in 2018, this aid could shrink by around USD 2 billion by 2022. This puts a huge strain on education systems in poorer countries in particular, and we have to keep an eye on this. On a global level, Germany is one of the largest financiers of education. This is an important and fitting role, and one that our country should continue to play in the future.
Do you think we can still reach SDG 4 by 2030?
We are making progress, but it is much too slow. There is no doubt that the coronavirus pandemic has set us back. Even before the health crisis, more than 250 million children and young people had no access to education. This number will continue to rise if we don't act now.
The interview was conducted by Friederike Bauer.