Tip: Activate javascript to be able to use all functions of our website
Full Speed Ahead for the World´s Oceans
We must protect the world´s oceans much better than we have thus far: a guest commentary by KfW Executive Board Member Joachim Nagel.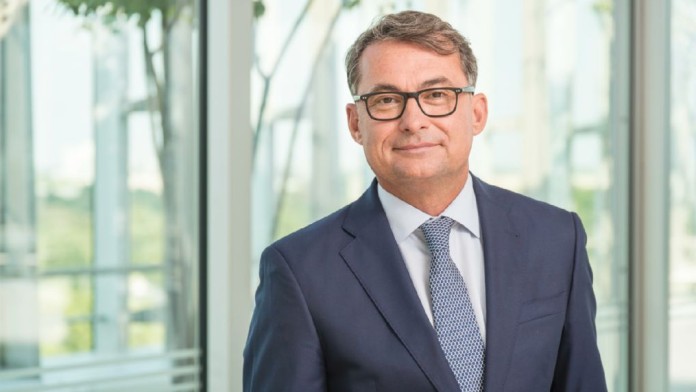 Earth actually ought to be called "sea" because it consists by two thirds of exactly that. But we tend to forget its significance for our planet: without intact oceans we cannot keep global warming at a controllable level, nor can we eliminate hunger.
The oceans are our largest habitat; they generate half of our oxygen and store approximately one third of the carbon dioxide generated by humans, more than all the forests. So, they are an important carbon store and vital for climate protection. But they are also home of the greatest biodiversity on our planet and an important source of food for many people. They provide natural resources, serve as trade routes and as places of recreation. Thus, marine ecosystems are essential for us and they are irreplaceable.
In reality, however, we act as if the opposite were true. Approximately 40% of the world's oceans are already very adversely affected by human activities: close to 90% of fish stock is overfished or pushed to the limits of sustainability. Plastic and solid waste ends up, untreated, in the ocean. An estimated 100 million tonnes of solid waste are already in the oceans today: a plastic patch the size of Europe is floating in the Pacific. If we do not change our current practices, by 2050 there will be – based on weight – more plastic than fish in the oceans: a distressing prospect, because plastic breaks down into small particles and ends up in the food chain and thus at some point on our plates.
International marine conservation therefore plays an increasingly important role for KfW. A few months ago, we launched the Blue Action Fund on behalf of the Federal Ministry for Economic Cooperation and Development (BMZ). Its purpose is to identify more conservation areas (only about four per cent of the surface are currently protected) and to better manage existing ones. Its goals are environmentally friendly fishing, sustainable aquaculture and soft tourism. As, for example, off the coast of Costa Rica, Panama, Columbia and Ecuador, where the Blue Action Fund is planning to improve the management of twelve marine conservation zones together with the nature conservation organisation Conservation International. This will give skates, tunas, sharks and sea turtles a chance to recover.
The fund is a completely new instrument in marine conservation: it brings together state and non-state actors to jointly achieve more. The seed capital of EUR 24 millions, provided by the BMZ, is expected to grow significantly as additional donors join. Sweden has already acceded, further donors have signalled interest. Even if this alone will not save the world's oceans, the fund is the beginning of something that will hopefully find many supporters and imitators.
We also began modestly when it came to rain forest conservation and in the meantime have achieved quite a bit: in many areas the rate of deforestation is declining. Nearly two dozen countries have even been able to increase the size of their forest areas. From those experiences we know, that it always works best if next to increasing protected areas local people can live with and from the forest without destroying it. Why should not be possible for the seas what we have done on land?
We supplement the work of the Blue Action Fund with waste water and waste management programmes, for example in Tunisia. Preserving the oceans as ecosystems in the long run means ensuring that nothing makes it in there that does not belong there – sewage, plastic and other solid waste. Marine protection begins on land. Only few countries have, however, organised and comprehensive systems for solid waste and waste water so far. Thus, only a small part of plastic is collected, recycled and used; a far larger portion eventually ends up in the ocean.
That´s the reason why technical solutions are frequently thought of, where plastic is for instance to be filtered out of the ocean with the help of currents. For the time being, none if this technology is considered to be fully developed or practical. Therefore, most of the plastic will probably never be removed from the oceans. Against this background, it is all the more important to quickly end plastic waste pollution.
One thing is clear: staying on the current course is not an option – neither for feeding the world´s population, nor for the global climate. Therefore we should keep in mind: we may be standing on solid ground, but that ground is surrounded by oceans that threated us if we threaten them.
Published on 3 November 2017 in Frankfurter Rundschau