Tip: Activate javascript to be able to use all functions of our website

SDG 5 – Gender equality
KfW promotes gender equality worldwide
Inequality between men and women is still deeply embedded in societies. While progress has been made, disasters and crises such as climate change, armed conflicts or pandemics continue to set back the goals that have been achieved and pose new challenges to gender equality commitments. Whether it is a question of access to decent work, gender-specific differences in employment and discrimination in pay, access to digital and other future technologies, basic economic protections or access to political and economic decision-making structures – women are generally worse off. Amplified by the impact of the COVID-19 pandemic or patriarchal regimes, many women and girls experience limited access to healthcare services and education. The same applies to financial services. As a result, women often lack opportunities to earn a living independently and they remain dependent on their family or are exploited. If young women marry early and fall pregnant, they lack the time for education and employment. Violence against women also rises - and not only in armed conflicts. Women's knowledge and experience, e.g. with regard to the impacts of climate change or biodiversity, are often ignored. In addition, discriminatory laws exclude women from societal decisions, political participation and from land and inheritance rights. Women spend three times as much time as men looking after children or other people in need of care and doing (unpaid) housework, which leads to lower incomes and makes them time-poor.
All this, while gender equality between women and men is a human right. It is a prerequisite for sustainable development and contributes to significantly improving quality of life for all people. A fair and inclusive society, a sustainable and successful economy and a forward-looking approach to the environment can only be attained if women and girls are included. The advancement of gender equality and strengthening of women's rights are therefore a priority for international and German development policy and a core aspect of the 2030 Agenda.
While SDG 5 focuses exclusively on gender equality and empowering women, another 45 sub-goals and 54 indicators include gender equality as a key factor for the overall sustainability agenda.
Through its projects, KfW is working to advance gender equality and empower women around the world, thereby helping to implement the 2030 Agenda.
In 2021, many projects of KfW Development Bank contributed to achieving SDG 5. With more than EUR 179 million, gender equality is strengthened as the main goal. In addition, 174 projects with a total financial volume of more than EUR 2.6 billion promote gender equality as an important secondary goal. KfW therefore supports its partners in strengthening gender equality and advancing the rights of women in partner countries through each of the respective projects and programmes.
Materials on Development Finance "Gender equality in FC" (PDF, 526 KB, non-accessible)
Current Topics "Gender equality" (PDF, 52 KB, non-accessible)
One Pager "Has progress towards more gender equality got stuck halfway?" (PDF, 56 KB, accessible)
One Pager "Climate change is not gender neutral" (PDF, 115 KB, non-accessible)
SDG 5 on the Federal Ministry for Economic Cooperation and Development website (German only)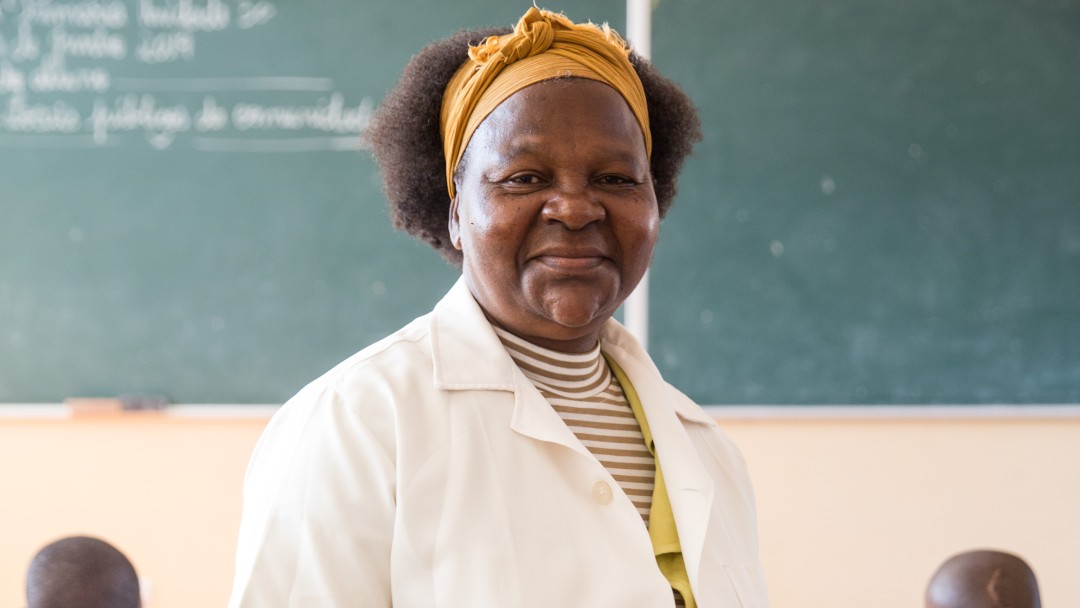 Primary school teacher Felizarda Zaqueu from Maputo, Mozambique, is happy about the motivating learning environment in renovated and well-equipped classrooms. Previously, pupils sat on the often damp floor; books and blackboards were scarce.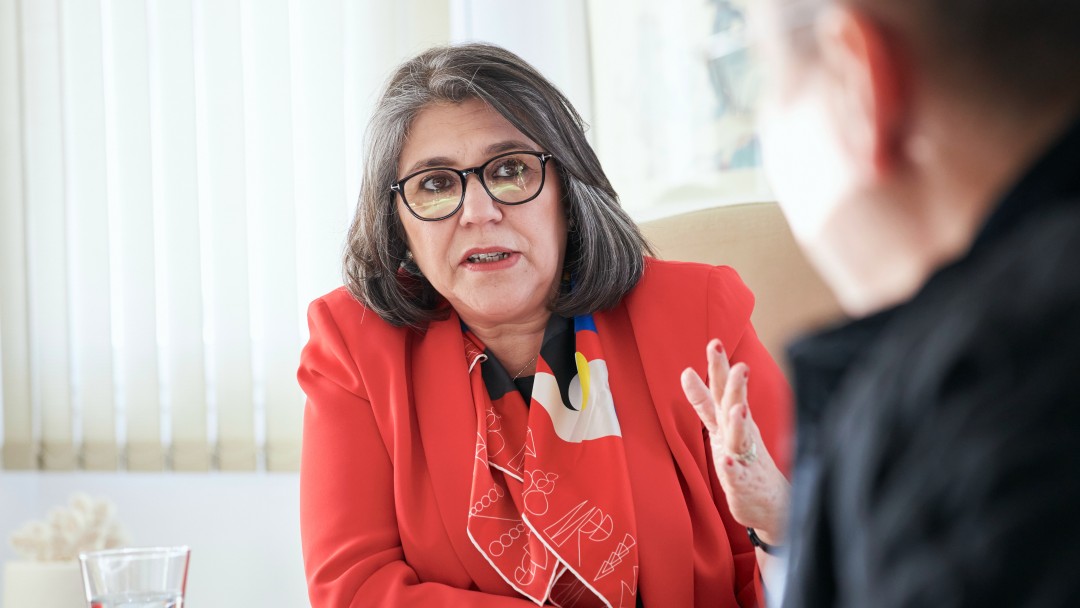 Radhia Kouman from Tunis is a successful businesswoman - head of more than 600 employees in her traditional company "Gourmandises", where the fine craft of pâtisserie is masterfully practised. In 2015, she received a loan from the SME investment fund TunInvest Croissance for the first time to expand her business. KfW holds a 22% stake in this fund.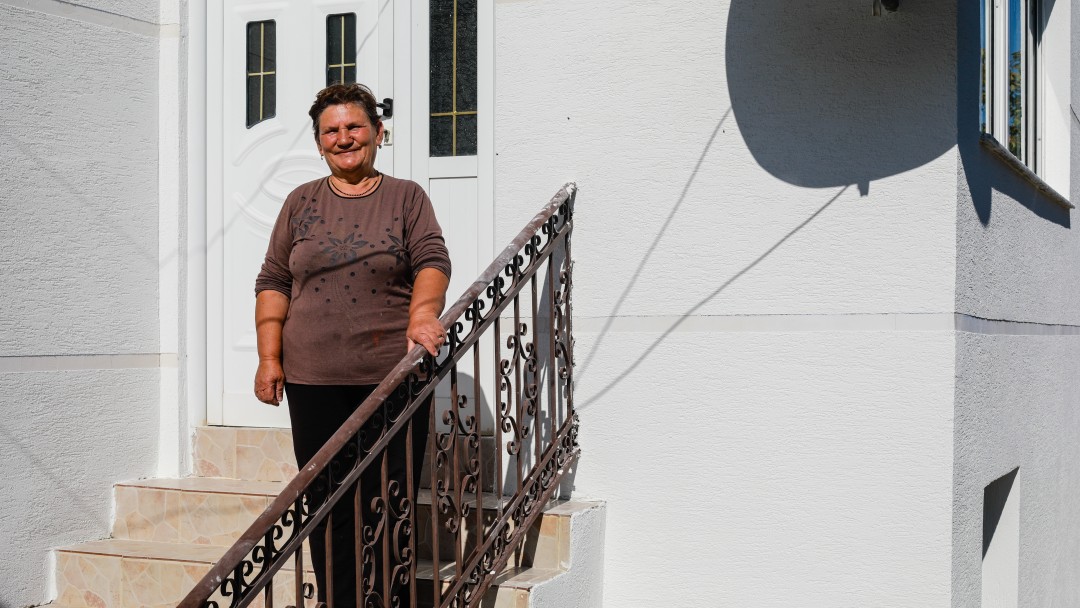 Dita Vasilefski, a housewife and smallholder farmer, stands in front of the entrance to her house in Prespa National Park, Albania. The house is one of 19 houses in the national park that were renovated to be energy efficient with a grant as part of a pilot measure. The aim: to reduce the need for energy and firewood, thus reducing the pressure on natural resources in the national park.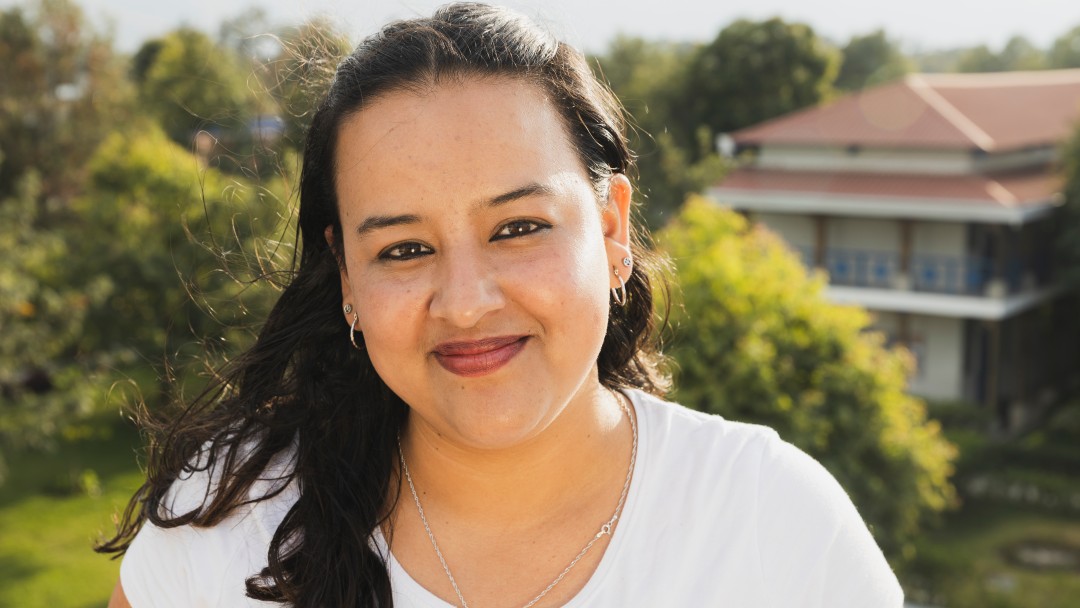 The Universidad Rafael Landívar in the city of Huehuetenango in Guatemala is one of the best universities in the country. Sulama Virgina Cruz Hernandez (27) is supported with a scholarship - she is the first student from her family.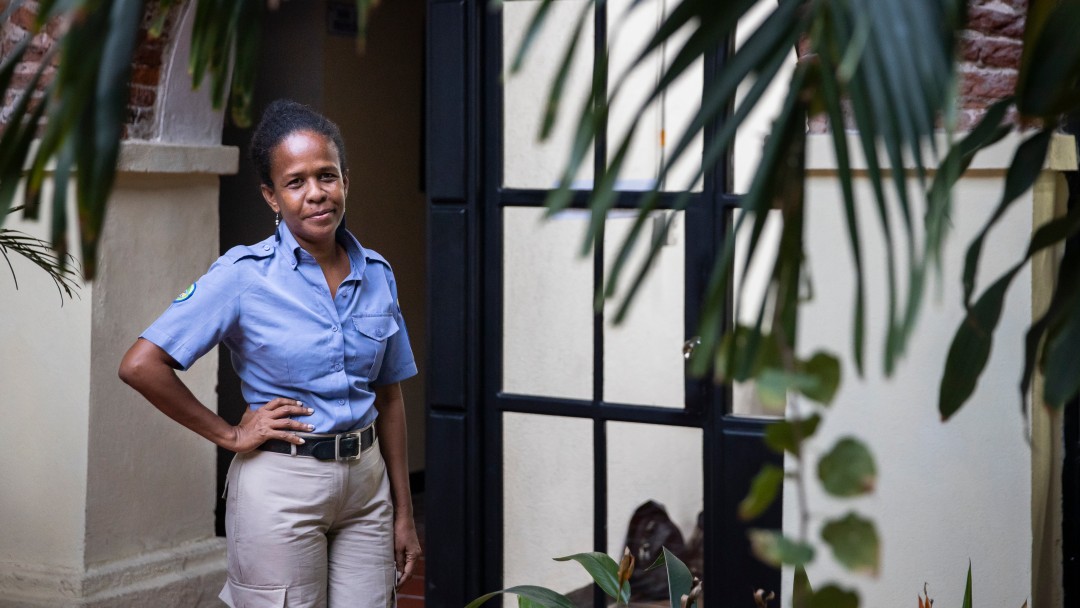 Patricia Saldaña heads the regional office of the Isla de Salamanca National Park in Santa Marta, Colombia. The small group of islands covers 56,200 hectares with mangrove forest ecosystems, freshwater vegetation and 199 bird species.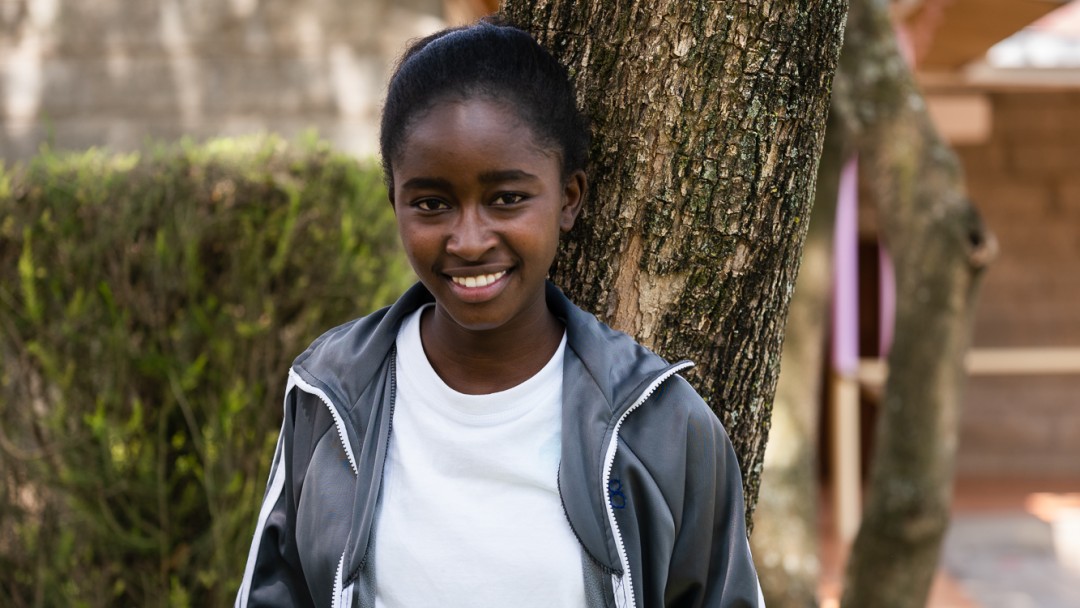 Grace Njeri Mbuthia, 14, scholarship holder of the Wings-to-fly programme at the Naivasha Girls School in Naivasha, Kenya. The programme supports high achieving but at the same time disadvantaged young people: Good quality secondary education lays the foundation for more demanding vocational training.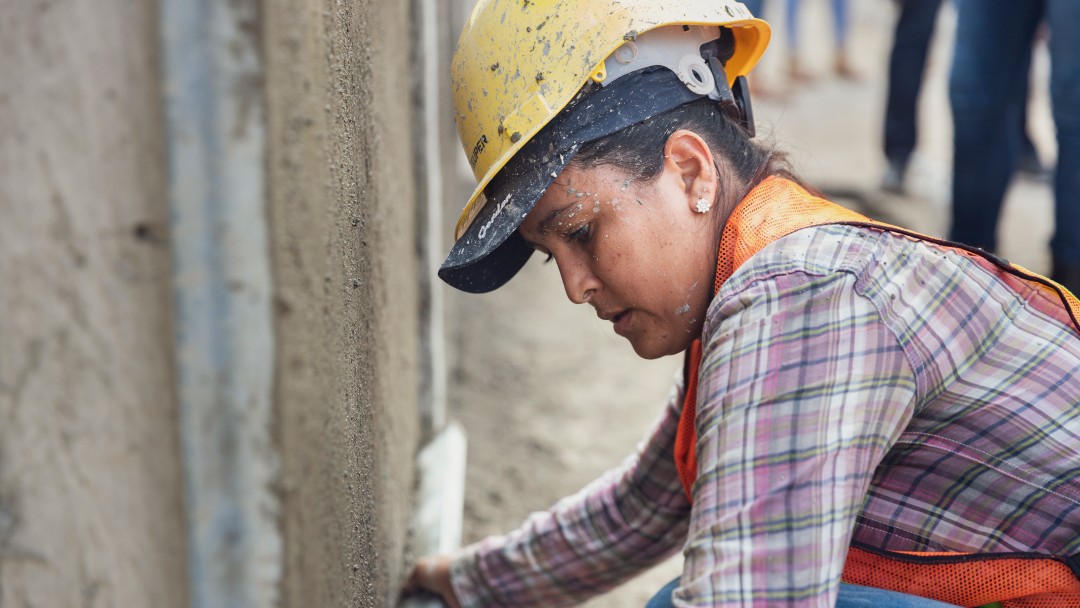 Osiris Murcia (30) has found a job building the Jose Cecilio del Valle school (CEB) in Trinidad in Copan, Honduras. The school is built entirely by the village community - and the residents benefit from the employment opportunities. With her salary, she can pay the treatment costs for her eleven-year-old son's lung disease.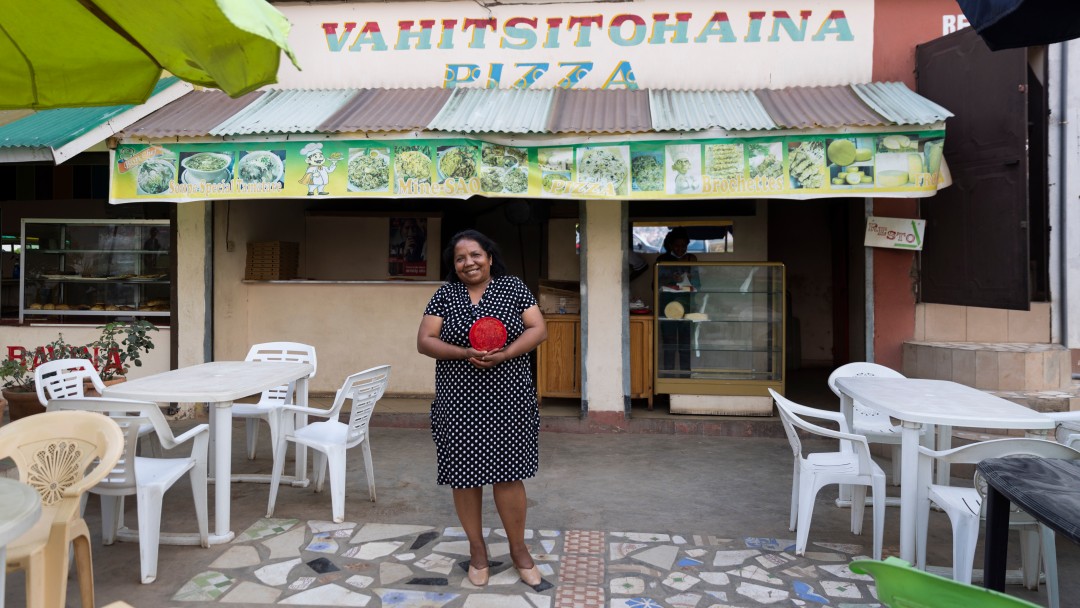 Zaiveline HANTANJANAHARY, the owner of the cheese dairy and pizzeria "Vahitsitohaina" in Antananarivo, was able to increase her cheese production during the Covid pandemic and invest in her own cows thanks to a loan from Access Bank.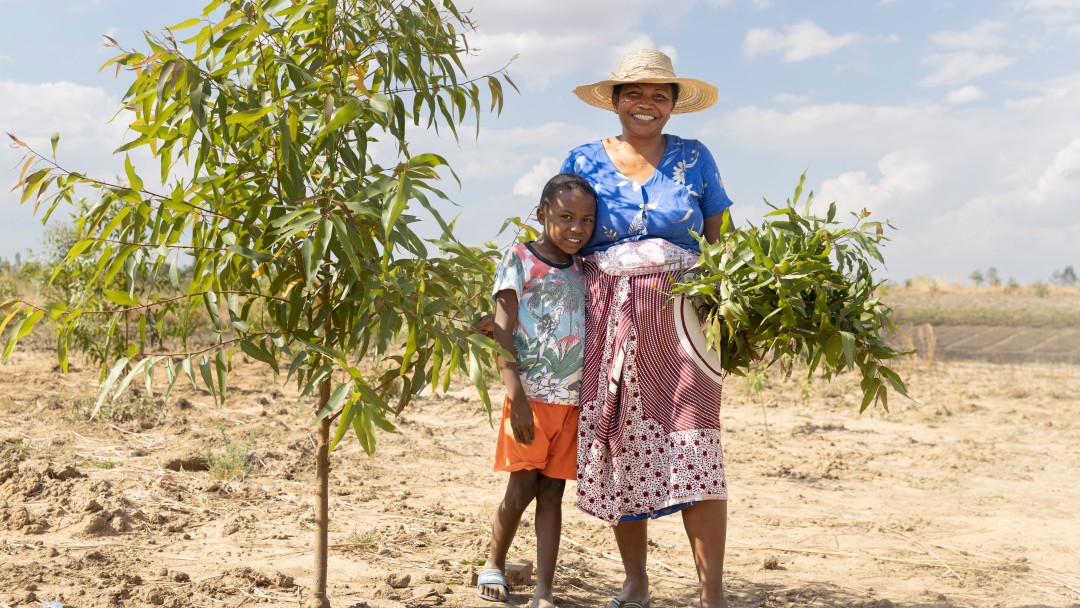 Emerentienne (50), here with son Stéphano (8), works in the PLAE reforestation project in Ranohira, Madagascar. Due to climate change, the pressure on the already severely shrunken forests continues to increase. Between the trees, she can plant cassava and nuts, which brings her additional income. This year, she was able to pay the school fees for her three children with this income.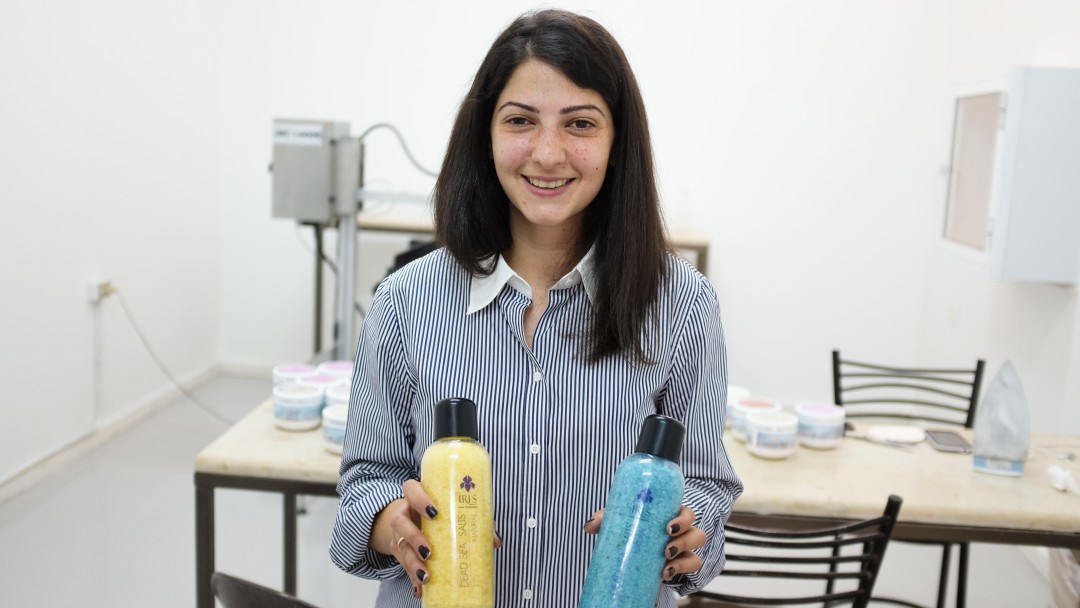 Hala Karam is General Manager at the cosmetics company IRIS and was – in 2015 -one of the first clients of Sanadcom, a microfinance institution in which SANAD has a stake. IRIS produces high-quality care products based on Dead Sea salt.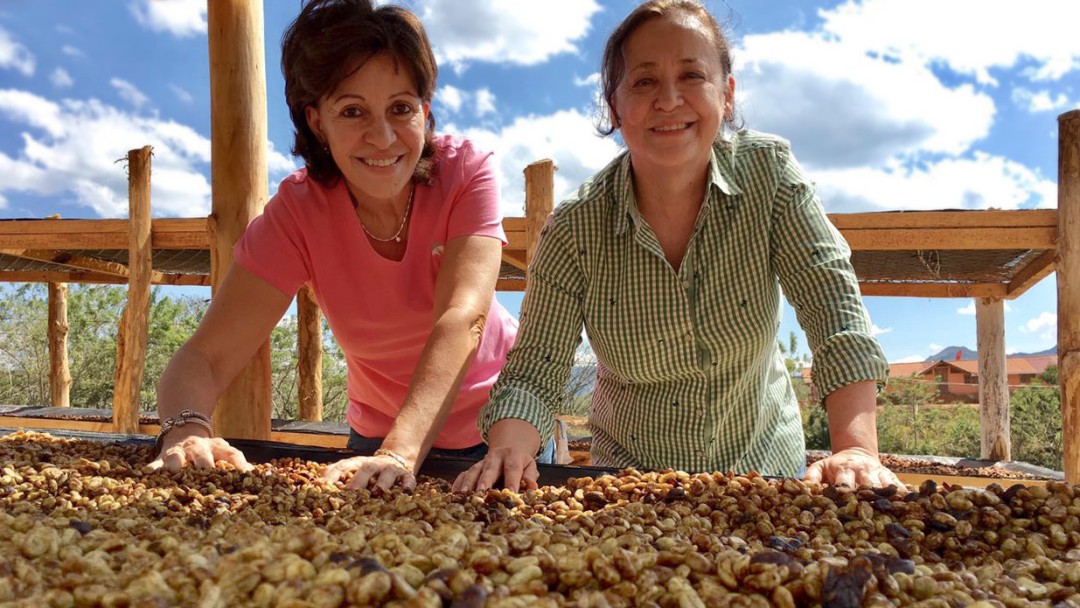 Martha Albir - here with her sister - is a coffee farmer in Nicaragua. Her coffee beans are produced sustainably, which is why she receives support from the eco.business Fund. Without loans, she would not be able to manage at all, because there are always a few months between harvest and sale that need to be bridged financially. Albir has been able to make her cultivation more environmentally friendly, for example by saving water.