Tip: Activate javascript to be able to use all functions of our website
Student loans for gifted young people in Latin America
Enabling young people from poor families to enrol in further education – an innovative financing instrument makes it possible.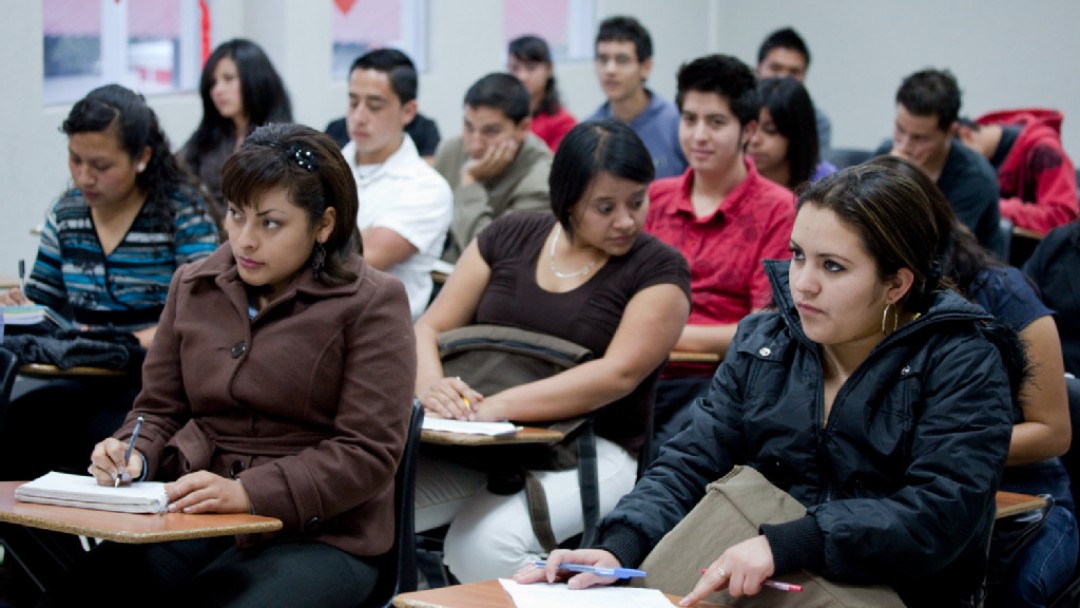 Study loans for gifted but poor young people: The HEFF Education Fund.
KfW Development Bank has been promoting the Higher Education Finance Fund (HEFF) since 2011 to improve access to vocational schools and universities for talented but disadvantaged young people in Latin America. It grants student loans to qualified secondary school leavers from low-income households. On behalf of the Federal Ministry for Economic Cooperation and Development (BMZ), KfW has contributed EUR 10 million to the fund.
Despite enormous progress in recent decades, most Latin American countries still suffer from social inequality and low incomes. This can be seen in education, too: less than one quarter of secondary school leavers intends to pursue a tertiary degree. Pupils from poor families are far less likely to take up studies, and the majority of those who do attend public universities. As more and more tertiary educational institutions are privatised, a two-tier society has emerged in many Latin American countries with respect to education. Many families from socially disadvantaged classes cannot afford to send their children to a private university. The infrastructure at public universities is outdated and they are often unable to provide courses of study with relevance for the labour market. In many cases, this, together with a lack of financial instruments, means that gifted young people from low-income classes have only very limited opportunities to pursue high-quality further education.
This is why the Higher Education Finance Fund (HEFF) was set up in 2011. The fund is used to grant student loans to gifted young people from low-income families. A complementary component finances various advisory and training measures, and tutoring programmes provide intensive support for scholarship recipients. Microfinance institutions (MFI) issue the loans in the target countries, which currently include Peru, Bolivia, Paraguay, Guatemala, Honduras, the Dominican Republic and Costa Rica.
Right from the start, the student loan product attracted a lot of interest from the MFIs. The fund has a total volume of around USD 34 million, of which EUR 10 million are contributed by the Federal Ministry for Economic Cooperation and Development. The ten current MFIs from seven Latin American countries have concluded credit agreements totalling USD 31.5 million. As part of the complementary component, the participating MFIs receive special training, which all of them have now completed. To date, over 12,500 students have received loans, with more than a third of these going to young people in Peru.
Around 53% of the borrowers are female, and approximately three quarters are under the age of 25. Furthermore, nearly 50% of the borrowers are from families with a monthly income of less than USD 730. This is evidence that the target group has actually been reached. The fact that there have been hardly any dropouts thus far should encourage MFIs or other financial service providers to integrate student loans into their portfolios as a demand-side financing instrument. By improving vocational training opportunities for talented young people, the project is making a significant contribution to achieving SDG 4. In addition, it offers a sustainable way to develop and strengthen Latin America's finance systems.