Tip: Activate javascript to be able to use all functions of our website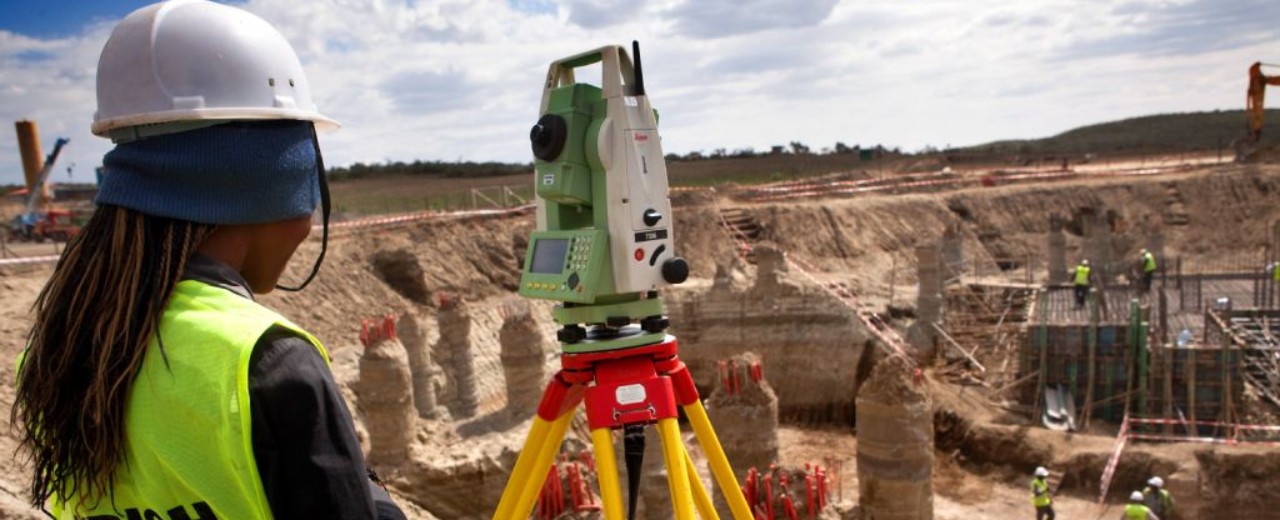 Kenya
The driving economic power in East Africa
Kenya is Africa as in a photo book: the East African country with its approx. 46 million inhabitants not only represents impressive landscapes, a rich animal kingdom and a number of proud peoples. With a yearly economic growth of more than 5 %, Kenya is the driving economic power of the region. However, considerable challenges remain: That is why KfW Development Bank is supporting Kenya in establishing an improved water supply and sanitation system, assisting to bring forward a productive agricultural development and the introduction of a widespread healthcare system.
A good two thirds of Kenyans live off agriculture, which makes them overwhelmingly dependent on rainfall. Productivity is low as a result, and droughts (above all in the dry North of Kenya) continually lead to shortages in food. The use of artificial irrigation and an improved management of water resources could considerably raise income and wages. Yet until now this is rarely the case. A further issue is that farmers can only insufficiently market their crops - they either lack roads or markets, sometimes even both.
KfW Development Bank finances irrigation projects as well as the building of transport routes and markets. By these means, agricultural productivity is to be increased, in order to reduce poverty and to secure the provision of food irrespective of the weather. The focus of KfW's projects is on the farmers: they actively participate in planning and learn how to operate the plants and keep them in good condition.
For the new irrigation schemes KfW goes a step further: the benefiting farmers are not only included in the decision making process, they also contribute meaningfully to the financing of the scheme, which then passes into their ownership.
The cost of health care is a heavy burden on the poor and an estimated 1.5 million Kenyans sink into poverty due to health care expenditures each year. Poor women often give birth at home without medical supervision and an average of 6,000 to 8,000 women die giving birth annually, resulting in a high maternal and infant death toll. Moreover, public health facilities are often underfinanced and of poor quality.
KfW Development Bank pursues the goal of equitable access to high quality health care services for all Kenyans including the informal poor. In this regard KfW Development Bank is supporting the Kenyan Government in establishing a sustainable health insurance for the informal sector and therewith achieving the goal of Universal Health Coverage (UHC). Moreover, KfW supports the health sector by encouraging important reform steps, which not only tackle the access barriers to seeking care but also target the quality side of the delivered services.
Almost half of Kenya's population lacks access to safe drinking water and adequate sanitation. Faulty and often illegal connections pose a high risk of contamination. The situation is made worse by unhygienic storage and handling in the household leading to high numbers of water-related diseases. Furthermore, the rapid urbanization has put the water and sanitation sector under pressure as it struggles to provide services to a growing population.
Despite these challenges, the Kenyan water sector has undergone tremendous and progressive reforms over the last decade, establishing commercially oriented water service provision that is formalized and regulated. The constitution of 2010 further devolved water services to the newly formed county governments.
The German government through KfW Development Bank has continually supported the water sector in Kenya, in particular in terms of infrastructure financing. These efforts are aimed at supporting the government of Kenya in achieving access to safe, affordable and adequate water for all Kenyans as stipulated in the constitution.
A special focus of the German development cooperation lies on improving access to water and sanitation for people living in low-income areas. On behalf of the German government, KfW Development Bank supports the Water Services Trust Fund by providing funds for the construction of water kiosks and public sanitation facilities, reaching over 1.4 million people so far.
Since Kenya's government abolished school fees, more and more children can go to primary school. Nevertheless, especially deprived children often do not have the opportunity to fulfil their potential. This is because many primary schools in Kenya are in a bad shape, badly equipped and overcrowded. Learning is often hardly possible. KfW Development Bank supports the rehabilitation of these schools and the construction of new schools, so that children receive better chances, even in a difficult environment. Therefore, the supported schools are located close to slum areas and attract between 50 % and 90 % poor children.
However, this is not enough to realise social advancement. Children getting access to good secondary schools, technical and vocational training institutes or universities almost exclusively come from socially advantaged families who can afford such an education.
In order to make upward mobility possible, KfW supports the scholarship programme "Wings To Fly" implemented by the Kenyan Equity Group Foundation. Particularly disadvantaged students (e.g. orphans or children from very poor families) with excellent school performance are given the chance to go to a good secondary school. The scholars are not only financially supported but also receive personal and career mentoring which shall prepare them to find good jobs and take on leadership positions in the future and thus achieve social advancement.
More and more Kenyans are getting access to electricity. Following numerous energy sector reforms, the competition in the last few years in the electricity market has increased. This is one of the pre-requisites for a continuous improvement of an affordable and reliable electricity supply in the country. Nevertheless, the electricity supply still faces many challenges. Approximately 50 % of Kenyans do not have access to electricity, in rural areas it is even 80 % of the population. Where there is electricity, load shedding is common. The reasons are the persistent excess demand and the transmission and distribution infrastructure which is in need of rehabilitation and extension.
On behalf of the German federal government, KfW Development Bank supports the Kenyan government to secure a cost-effective, environmentally friendly and reliable electricity supply. In doing so, the use of renewables (geothermal, solar, wind and hydro) is promoted, where possible together with the private sector. At the same time KfW supports the Kenyan government in increasing access to electricity in rural areas of the country.
Through Financial Cooperation, up to now the construction of geothermal power plants along with the necessary development measures was made possible and hydro power stations were rehabilitated. Overall, cost-effective, environmentally friendly and base-load capable electricity supply capacities of a total of 470 MW were supported and 1.3 million tons of CO2 Emissions were saved annually. Besides new geothermal power plants, KfW is currently planning to finance wind power plants and to support solar-powered mini-grids in rural areas.
Further information